SINKING SPRING, Pa. - Firefighters helped to save a dog's life in a house fire early Sunday morning.
The firefighters were dispatched around 12:40 a.m. to the 100 Block of Cacoosing Ave in Sinking Spring.
The first crews that arrived on the scene reported smoke showing from both the front and the rear of a three-story twin home.
They found a fire in the kitchen area on the first floor and quickly put it out.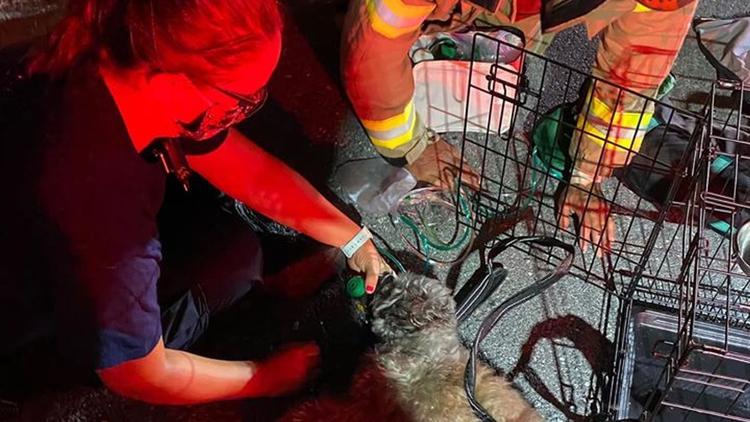 While searching the home where the fire started, the firefighters said they found an unconscious dog on the second floor.
Paramedics with Western Berks EMS, using an animal specific mask, gave the dog oxygen until it came around.
A Pennsylvania State Police fire marshal is working to determine what sparked the fire.