BERN TWP., Pa. - In a divided nation, there is one thing that divides us in a good way.
Protective acrylic barriers have become the calling card of B&G Glass in Bern Township. 69 News first told you about that in April. Since then, the company's dividers have popped up in stores and banks, and, of course, on school desks.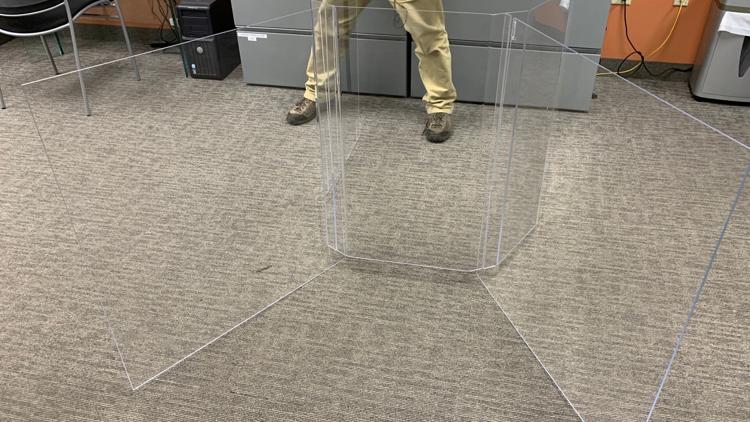 "It started back in March with just simple safety barriers," said Bryan Moll, the company's vice president.
But think back to your days in the classroom: you'll remember not all tests were easy. That's when problem-solving skills shine through.
"The most challenging kind of desk is the kidney bean table," said Moll. "What we came up with was a curved barrier that has out-riggers that come off of it, that allows five people to sit at a table."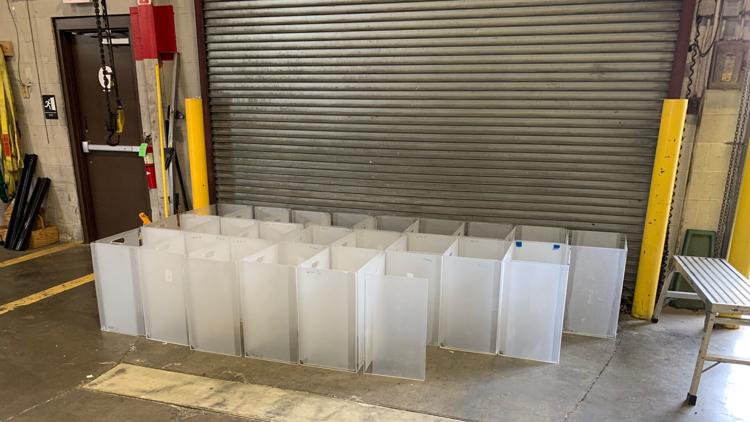 While the company hopes the barriers give students a break from their masks, it tries to give a break to schools on the bill, making it accessible to all.
"We're trying to tread that line between staying in the black and passing on these barriers to our customers at a very economical value," said Moll.
The pandemic doesn't make the future look clear, but ask this company: the future is clear.