READING, Pa. - Spirits were high at Thursday's weekly meeting of the Berks County commissioners as the commissioners and representatives of SEIU (Service Employees International Union) and UFCW (United Food and Commercial Workers) signed five-year contracts on behalf of Berks Heim employees.
The new contracts include concessions from the employees in an effort to keep Berks Heim in county hands.
"We couldn't be more proud of the process and the progress we made in this negotiation. It was really a partnership between SEIU and the commissioners to figure out how to make sure this home remains a county home for every single resident," said Matt Yarnell, president of SEIU Healthcare Pennsylvania. "We also understand that it's going to continue to be a challenge, given what's happening in the nursing home industry."
Robert Patrizio, the county's chief financial officer, reported in 2017 that financial forecasts predicted that Berks Heim would most likely face a $1.5 million deficit by 2020 and about $8 million in 10 years.
Amid protests from the public and admissions from the commissioners that they did not want to sell the Heim, the commissioners began looking at possible solutions, including hiring a firm to determine the feasibility of selling the facility.
At a news conference in June 2018, Commissioner Mark C. Scott proposed the union negotiations that he predicted could save the county more than $1 million. Negotiations between the county and the unions seemed to stall in September 2019, but Thursday, all parties signed contracts that will take effect January 1, 2020, and end December 31, 2024.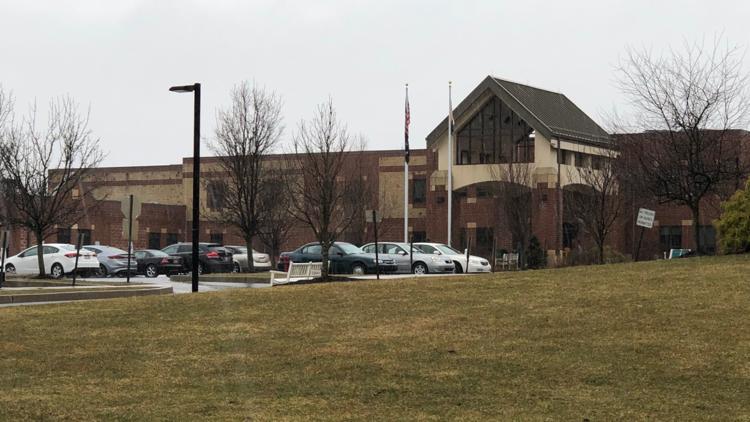 "This took a lot of work - working through some of the fine details in the early part of the process to get to a resolution where we all wanted to come to the same conclusion, which is the best thing for the county, which is keeping the nursing home in county hands," said Chris Naylor, legislative and political director of the UFCW. "We also want to thank the Berks County community, which has been so supportive of this county nursing home, the residents, and especially the staff."
Scott admitted that he has "seldom been a fan of organized labor and unions," but said his interaction with the unions was "surprisingly and refreshingly positive and cordial."
"I respect very much the sacrifices that have been made by the unions," Scott continued. "I think it was in their self-interest – those sacrifices, but that doesn't make it any easier, given the magnitude of what they gave up to keep the home in county hands."
Commissioner Christian Y. Leinbach cautioned that the county's financial forecasts still predict that the Heim will be in the red by about $1.4 million by 2022, increasing to $1.8 million by 2024. He said the county has a five-year commitment and will not sell the Heim in that time, but it needs to develop solutions for the long-term financial security of Berks Heim.