HARRISBURG, Pa. - Pennsylvania Rep. Mark Gillen, a Republican who represents part of Berks County, has long been known as a supporter of the military and its veterans.
Gillen, a founder and president of the Berks Military History Museum in Mohnton, was on hand in the Capitol Rotunda on Thursday for the U.S. Navy's announcement of its newest ship.
The future USS Harrisburg (LPD 30) will be used for amphibious and special operations efforts, as well as humanitarian missions, officials said during an event that included federal, state and local officials.
"It's a great honor to know a U.S. Navy ship will carry the name of our Commonwealth's capital city," said Gillen, who serves as secretary of the Pennsylvania House Veterans Affairs and Emergency Preparedness Committee. "These ships will carry and protect our nation's heroes as they enter into and hopefully return safely from combat."
The 684-foot, $800 million amphibious landing platform dock will be built at Huntington Inglalls Industries in Pascagoula, Mississippi. It is expected to be ready for service in two years or more.
"The people of central Pennsylvania have always played a critical role in forging the strength of our Navy and fighting to defend our nation," said Richard V. Spencer, secretary of the Navy. "The future USS Harrisburg will carry on this legacy to every part of the world."
A previous USS Harrisburg served as a troop transport during World War I.
"It made four trips over to Europe, taking our soldiers over there during the war," said Peter Navarro, an assistant to President Trump and director of the administration's trade and manufacturing policy. "Equally important, after the war was over, it made numerous trips, bringing our war-weary veterans home."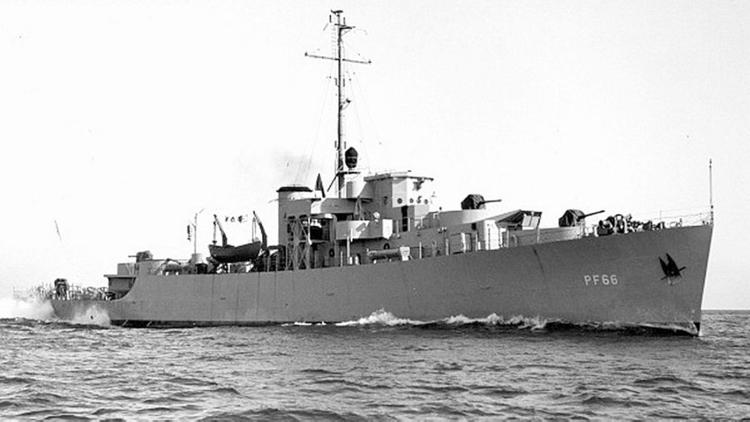 Reading has also had a Navy ship named for it. The USS Reading (PF-66), a 303-foot patrol frigate, saw service during World War II. The ship was later sold to Argentina and renamed the ARA Heronia. It was scrapped in 1966, according to Navy archives.