WYOMISSING, Pa. - Some Marines who once led from the front lines are now leading our communities.
Veterans in Wyomissing are heading-up workouts with kids with special needs, but as photojournalist Jenny McCain learned, it's actually helping both sides. 
"[Operation] Lead from the Front just started in the end of 2019, so what I wanted to do, I wanted to take veterans, team them up with adaptive youth," said Chris Kaag, the founder of the IM ABLE Foundation.
Kevin Fraunfelter, a former Marine, works with Josh, who has cerebral palsy.
"Josh has got cerebral palsy. It is high tone so he is stiff," said Kevin Habecker, Josh's father.
"So, we started off with one Marine and one young man. Now, we are up to four Marines," Kaag said. "We have anywhere from 30 to 40 kids who come out. They have cerebral palsy, down syndrome, spina bifida. Different kinds of challenges."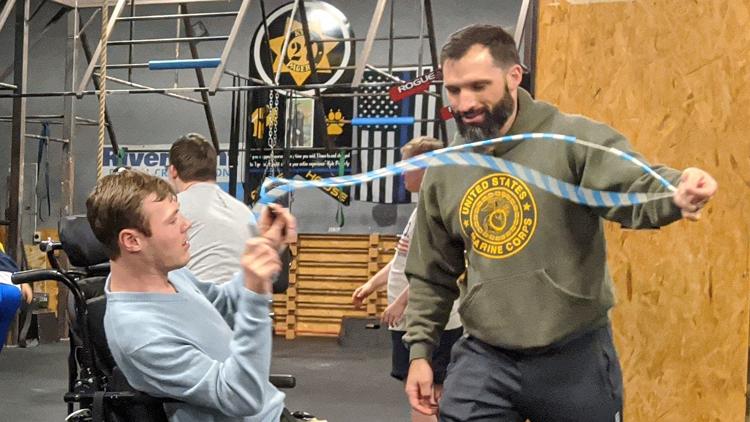 "It's nice to have Josh exercise and do some stretching. Some strengthening. It is so exciting to see him working with Kevin. Kevin is great guy. Served this great county," Habecker said.
"He makes it easy for me 'cause he is excited," Fraunfelter said. "It's nice to be a part of something bigger than myself, so that alone helps me find a purpose."