LOWER ALSACE TWP., Pa. - If you're able to bear the heat and plan to walk the trails around Antietam Lake, police want you to be on high alert.
"Be aware: We have had sightings of a bear. We have seen pictures of the bear," said Detective Sgt. Deron Manndel, Central Berks Regional Police Department.
The department said it has received numerous reports of the bear roaming the area around the lake and the surrounding mountain.
Officers said this is a first for Antietam Lake, but photographic evidence is circling on social media.
"In my time here, I can't recall any other time we had calls for bears roaming around," Manndel said.
With the pandemic limiting summer activities, lakes and trails are becoming popular spots, so police and wildlife officials are reminding people to be careful.
"If you see a bear, obviously try and keep your distance from it," Manndel said. "If you have your phone on you, call 911 right away. Don't approach the bear."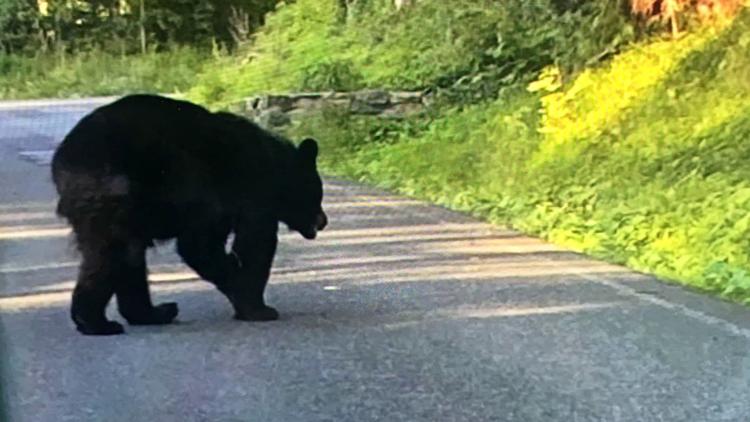 And while a bear-sighting may make for a great photo op, the experts said it's not worth it.
"If you see a bear out in the wild and you're inclined to go take a picture of it, I certainly wouldn't do that," Manndel said.
Central Berks Regional police said to call 911 if you spot the bear and then officers will contact the Pennsylvania Game Commission.
Police said they don't want to be the bearer of bad news; they just want you to get your bearings at Antietam Lake and be on the lookout.