CUMRU TWP., Pa. – In a shelter that places hundreds of dogs and cats every year, it's often easy to let go, however, when it comes to the Animal Rescue League of Berks County's longest resident, Buck, saying goodbye is going to be tough.
"Our whole staff is coming up, giving him treats," said Madison Helms, the shelter's barn lead. "I personally am gonna cry like crazy."
After three years at the ARL, the 23-year-old Pinto Quarter horse is finally getting adopted, just in time for Christmas.
Buck hasn't had much of a chance to roam and play during his years cooped up on the small property.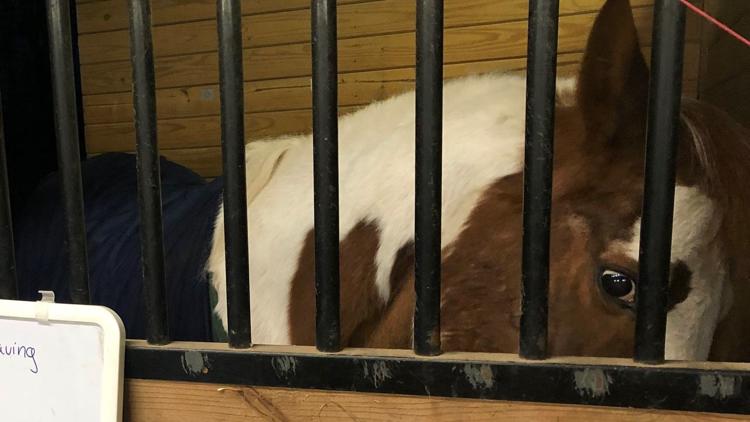 "Shelters aren't a place for horses," said Alexis Pagoulatos, the ARL's executive director. "They really do belong somewhere their needs can be taken care of, have full enrichment."
Buck was especially hard to place. He doesn't like other animals and he can't be ridden, but he loves people.
"He's a great horse, loves treats, super motivated, follows me around," Helms said.
National searches didn't turn up any offers for the shy horse, that is, until this week. A woman from Maryland, whose own temperamental stallion just died, reached out after seeing a post about Buck online.
"When she visited him and met him, he hugged her right away, and he snickered when she went to her car, so right away, we knew that was the perfect fit," Helms recalled.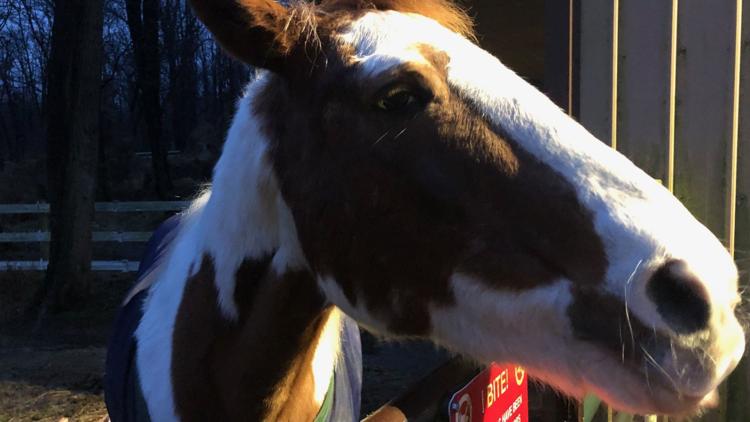 While Thursday's parting will be bittersweet, staff members said they're overjoyed that Buck has found a home for the holidays.
"Just the right home we've been waiting for him for a long time, so the staff calls this their Christmas miracle," Pagoulatos said.
Buck will be taken out to the nearly 20-acre farm on Thursday.