MUHLENBERG TWP., Pa. - It's been nearly three months since 11-year-old Melvin Parker was shot in the face in Reading.
Over the weekend, his school community came together for a benefit carnival as Melvin continues to undergo medical treatments. He's scheduled for another surgery Monday to help in his recovery.
"It was probably the worst day of my life," said Brazen Brooks, Melvin's aunt.
It's a call no one ever wants to get.
"I was devastated," said Dazah Grey, another aunt.
Melvin was shot in the face on July 19 while sitting in the car with his mom and her boyfriend in Reading.
"I wasn't in any state to drive myself home. I couldn't," Brooks recalled. "I feared the worst."
Melvin remains in critical condition. The family said after the shooting, he suffered a stroke. The right side of his brain is completely brain dead.
"He's doing OK, but he's still not himself," Grey explained.
Out of the darkness, the family said there is a ray of hope. This weekend, Melvin's school community at CE Cole Intermediate School in Muhlenberg Township came together to organize a carnival fundraiser, featuring food, games, face painting, and free kids haircuts.
The carnival is normally held every year as a "fall festival" for the school, but in the wake of the shooting, school officials decided to donate all proceeds to Melvin's family.
"I'm actually shocked at how many people came out, but I'm amazed and thankful," Grey said, smiling.
Several of the other people included Melvin's teachers, friends, and fellow students. They all said they're committed to helping Melvin stay strong.
"We immediately go into how can we support our student," said Steve Baylor, the principal of Melvin's school. "We are a community. We are a family. That's how we view ourselves so how would we support a family member."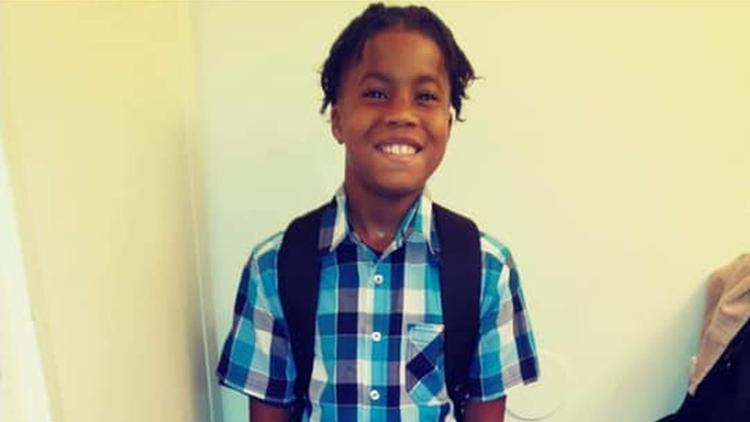 Melvin is scheduled to have surgery on Monday. In his honor, many are wearing shirts with the phrase "Melvin Parker So Strong."
It's a reminder of Melvin's determination to never give up hope.
"I know that he's gonna recover. The doctors thought that he was gonna be brain dead, but he's not," Grey said. "They had a lot of doubts. We kept praying, and we got support more than we expected from the community."
The family set up a Facebook donation page earlier this year. As of October 13, the total amount raised through the site was more than $11,000.