READING, Pa. — Berks County's business community is being urged to take a stand against PennDOT's plan to toll drivers who travel across a bridge on Interstate 78.
In an email on Wednesday, the Greater Reading Chamber Alliance urged its members to express their opposition to the plan, which would collect tolls from I-78 drivers as they cross the Lenhartsville bridge over Maiden Creek and Route 143 in Greenwich Township.
"GRCA understands the need to find funding solutions for our infrastructure needs, but is opposed to this inequitable tolling proposal that unfairly burdens Berks County businesses," the chamber said in its email. "We also worry about the potential for over 44,000 cars and trucks that could use Old Route 22 to avoid the toll and the impacts to the surrounding communities."
The overall project would replace the aging bridge with a wider span that would accommodate auxiliary lanes and full inside and outside shoulders in each direction. PennDOT said the tolls would pay for the bridge's construction, maintenance, and operation.
Katie Hetherington Cunfer, the GRCA's government and community relations director, expressed the chamber's opposition to the tolling plan during a state House Transportation Committee hearing last month.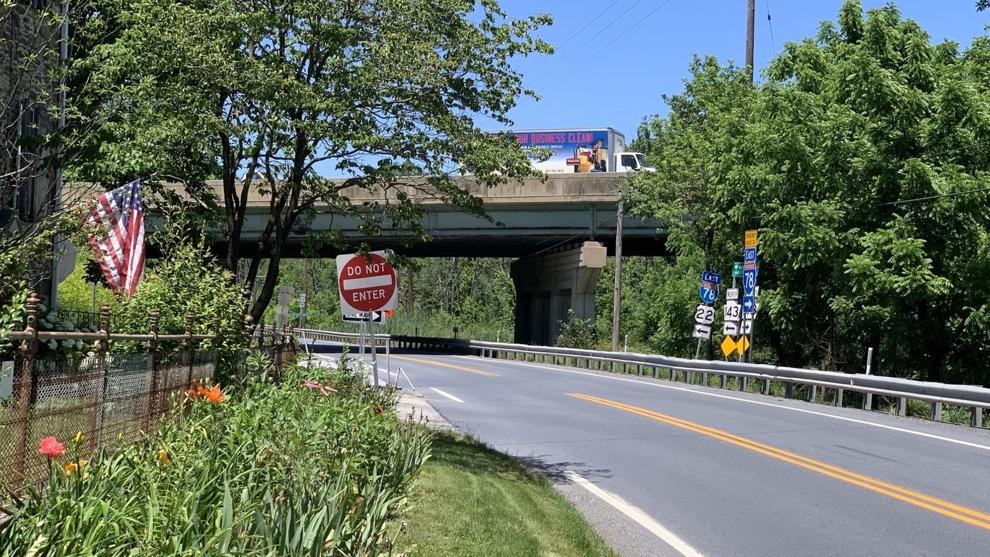 "This proposal unfairly selects winners and losers," Cunfer told lawmakers in her prepared remarks. "Berks County manufacturers, distribution centers, small businesses, and employers find themselves on the wrong side of this toll because it is between our businesses and their regional customers... The positioning of this toll would choke off the still-developing logistics, warehousing, and distribution industry in Berks County and directly harm our existing businesses and the ability to grow our local economy while our neighbors to the east are spared."
PennDOT began accepting public comment on the project this week. It's hosting a virtual meeting on its website through 11:59 p.m. on Nov. 24. The agency will also hold an in-person open house at the Kempton Community Center in Albany Township on Monday from 4 until 7 p.m.