UPPER BERN TWP., Pa. - Revving up and taking to the track one last time, it's the end of the road for drivers at Mountain Springs Arena in Upper Bern Township.
"It's gonna be hard," said driver Ryan Delong. "There's a lot of memories in this place."
Delong's uncle, Rich Miller, has owned and operated the demolition derby for more than 50 years.
"Been coming here since I was a kid," Delong recalled. "I remember watching my dad back in the day."
The family sold the property this past summer, and soon, it will be replaced by a warehouse. The space also hosted concerts and rodeos over the years.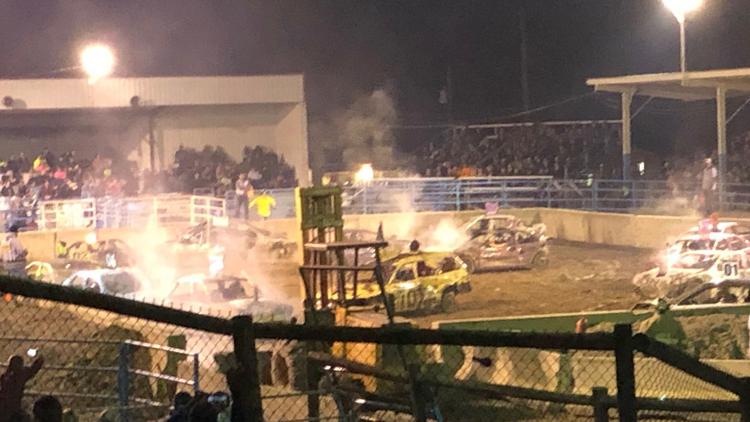 "I can't even imagine what it's gonna be like next year not coming here," Delong explained.
Another long-time driver, and one of the only women competitors, Kayla Steward, was gearing up for the derby. She's been coming to this arena since she was a kid. Her dad was a two-time grand derby champion.
"Supported him work on [his] car in [the] garage, and I wanted to do it,"" Steward explained. "[It's] good to let frustration out, and I just like proving that it is not only a boys' sport, it's a girls' sport."
Steward said her last Mountain Springs derby car honors the cancer survivors in her family, and for her, it's like taking a piece of them with her, into the fire.
Shortly before heading out onto the track, another driver, Joe Caicedo, sat on the bleachers alongside his family. He's gone to the derbies with his dad since before he could walk.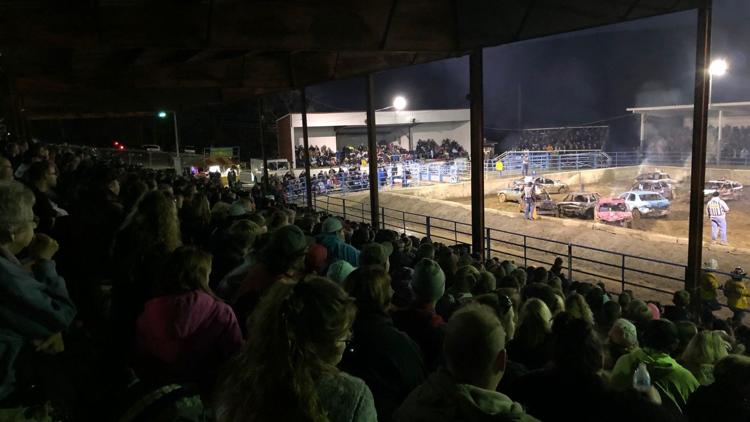 "Coming up to the derby with dad, it was something else, always exciting," Caicedo recalled, "During the school week, it would be like if we knew we were going to the derby this week, 'I can't wait for the week to end.'"
Once Caicedo was old enough to drive, it became even more exciting.
"The adrenaline rush, there's nothing like hopping in a car and going to town, putting on a show for the fans," Caicedo said.
Joe's little brothers, while too young to compete in the main derbies themselves, said they came to nearly every event.
"Just the derby is fun, seeing cars smash into one another is really cool," Phillip Caicedo said.
It's a treasured family tradition, and the closure is hitting the siblings hard.
"It's kind of bittersweet to be honest, a lot of memories," Joe Caicedo said.
"It's just sad it's all gone," Phillip Caicedo said.
Despite the sadness, mingled with all the dust in the air, most can agree it's a night to remember. They're enjoying each and every moment, one heat at a time.
"I'm just gonna enjoy the night and run it as hard as I can," Ryan Delong said, smiling.