READING, Pa. — How quickly a city street corner can change. What once was an unassuming corner in Reading now serves as a makeshift memorial for a 16-year-old boy who died days after being shot in the 1000 block of Spring Street.
"Christian was my best friend. We met in school," said Lesly Simons, a friend of the victim. "He was a very sweet person, kind, always knew how to make us laugh, always had the right things to say."
Now, a passerby blesses himself, balloons blow in the late summer breeze, and the young man's family and friends cry.
"This wasn't fair the way they left him laying down right there," said friend Bryan Tejada. "He doesn't deserve that at all."
"I watched him grow up," Jonathan Torres said. "It's crazy that someone took his life so soon."
According to the police, a second student was shot but escaped with non-life-threatening injuries. Police said the two young men were targeted.
Berks County District Attorney John Adams said someone knows why and he or she needs to come forward.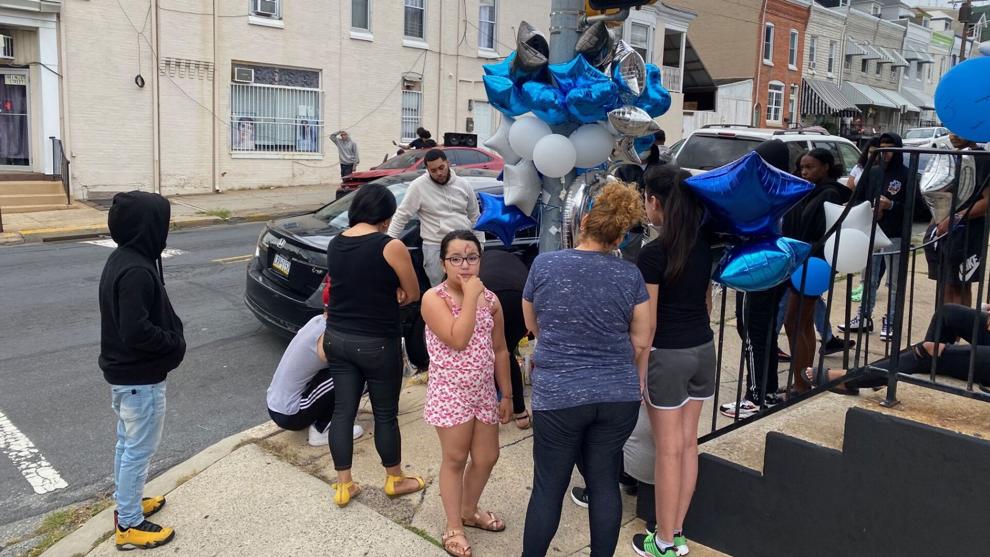 "If not, this violence is gonna continue," Adams said, "and it's going to make the neighborhoods that many people live in basically uninhabitable."
Yet another city street corner takes on greater significance, and a friend makes a plea.
"Put the guns down," Simons said. "That's all I have to say. There's no reason for violence, 'cause it's all unnecessary."