READING, Pa. — Crime Alert Berks County found itself both giving and receiving awards at its annual breakfast in downtown Reading on Thursday.
Crime Alert honored retired Wyomissing police Chief Jeffrey R. Biehl with its law enforcement award, former WEEU "Feedback" host Mike Faust with its Barry E. Rohrbach President's Award, and Ronald C. Dunkelberger Sr. with its inaugural Lifetime Service Award.
"We've had to reschedule this event several times due to COVID, but we're so grateful to all of you for showing up and supporting our honorees," Crime Alert President Rick Periandi told the more than 200 people in attendance at the DoubleTree Hotel on Penn Street.
Biehl, who served 42 years with the Wyomissing Police Department, has been part of Crime Alert since its inception in 1998, serving as a liaison between the crime stoppers organization and law enforcement agencies across Berks County.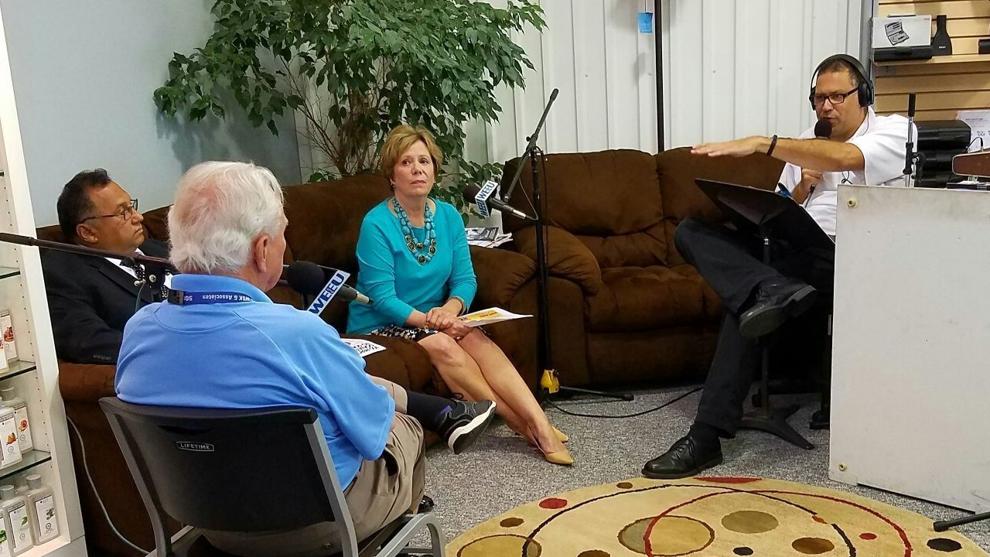 During his 20-year tenure as the host of WEEU's daily "Feedback" program, Faust took the show on the road many times to host live broadcasts that highlighted Crime Alert's mission of helping the police solve crimes and apprehend criminals. He stepped away from the microphone earlier this year.
Dunkelberger, a past member of the Shillington Borough Council and the Governor Mifflin School Board, has served on Crime Alert's board of directors since the organization's founding in 1998. He has long held roles as a board vice president and the chair of its rewards committee.
Also, Berks County District Attorney John Adams awarded Crime Alert with a $15,000 contribution from his office's drug forfeiture fund.
Crime Alert offers cash rewards of up to $10,000 for information that helps the police in Berks County make an arrest in a crime. Since its start in 1998, the nonprofit has paid out more than $540,000 in reward money to anonymous tipsters. So far, tips have resulted in 717 arrests.
Tips can be submitted to Crime Alert by calling 877-373-9913 or by texting 847411, starting the message with keyword alertberks.