MAXATAWNY TWP., Pa. — Economic development and generations of family history remain at odds in Maxatawny Township, as a Berks County judge will decide how far removed descendants have to be to have a say.
"It bothers me when I've gone to the cemetery, you kinda feel a connection to the people that were there before and in part helped build this nation," said Meredith Goldey, a Kemp descendant.
The Kemp Family Cemetery, located on Hilltop Road, north of Route 222, has also caught the attention of area historical societies, as Indiana-based Duke Realty wants to build a warehouse there.
A number of descendants are pushing back.
"Theobald and George and Jacob Kemp were all here before the Revolutionary War," said Goldey. "George Kemp fought in the Revolutionary War and here we are removing his grave like he didn't matter."
Duke Realty said it's working with township, county and state agencies to ensure the company meets all requirements for the project, releasing a statement saying in part, "Duke Realty is aware of the sensitivity around the cemetery on the proposed development site. We are working with the appropriate authorities and are following all state and local requirements."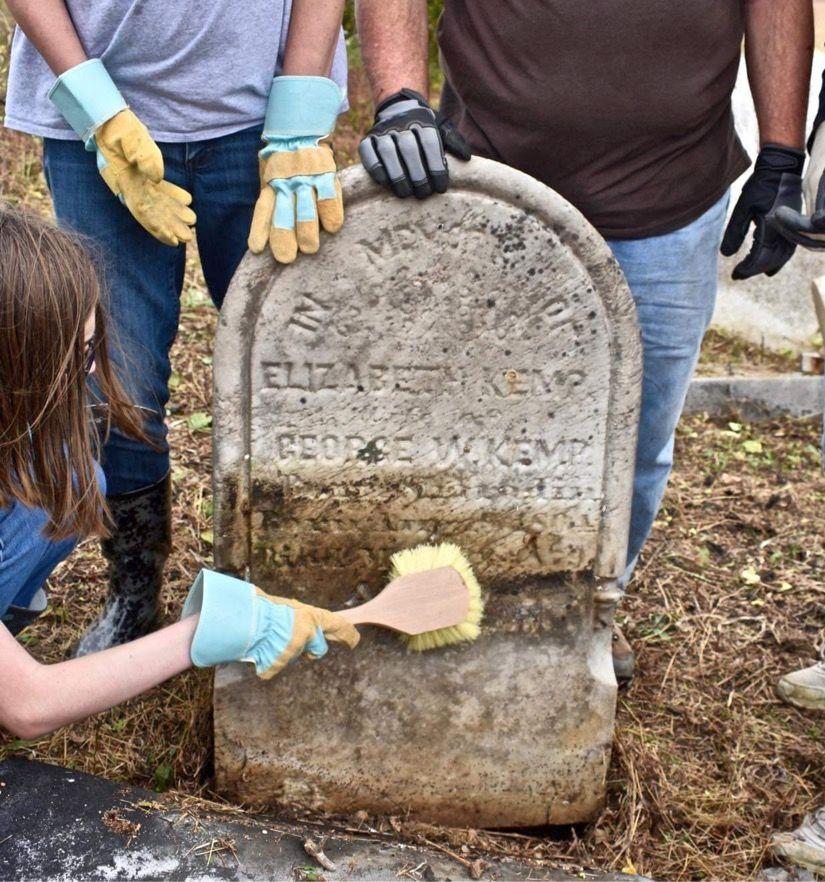 "They don't have a voice anymore, so you have to to preserve history," Goldey said. "The people who are currently living need to care about them."
Kemp descendants said their attorneys plan to present archeological expert witnesses to help their case.
"The main thing," Goldey said, "is having this graveyard and the remains treated with respect."