BERKS COUNTY, Pa. -- The Democratic National Committee (DNC) has unveiled new billboards across the road from Reading Regional Airport, the site of Vice President Pence's rally Saturday.
According to the statement, the billboards, located on Route 183 are running Friday and Saturday. 
The billboards are in response to Trump's COVID-19 efforts.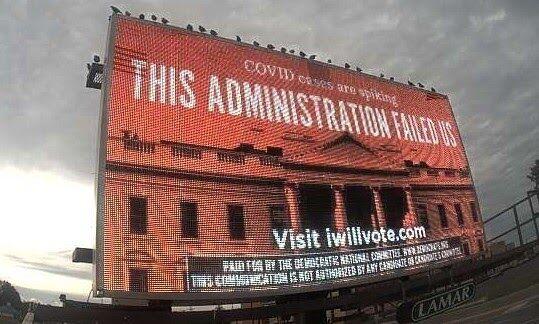 Donald Trump won both Berks County and Pennsylvania in the 2016 election.
Their campaign is hoping for a repeat of that success in 2020, with both Pence and the president frequently campaigning across the battleground state.