READING, Pa. — Berks County's district attorney is sounding the alarm following a weekend during which dozens of people sought medical treatment for drug overdoses.
District Attorney John Adams said Reading Hospital in West Reading and St. Joseph Medical Center in Bern Township reported approximately 70 overdoses since Friday morning.
Approximately half of those overdoses came from Reading, according to city police Chief Richard Tornielli, who said that his officers and the fire department's paramedics responded to approximately 34 overdoses in the city between 4 a.m. Friday and 3 p.m. Sunday.
"One of the suspected overdose incidents involved a patient that was transported to Reading Hospital on Sept. 11 and subsequently died on Sept. 12," said Reading police Chief Richard Tornielli.
The chief said RPD patrol supervisors recognized the trend of overdoses and alerted vice investigators, who uncovered information that led them to obtain a warrant to search a garage in the 200 block of North Eighth Street.
Inside that garage, the police said they found 200 bags of suspected heroin/fentanyl, 10.5 grams of suspected bulk cocaine, 141 bags of suspected cocaine packaged for street sales, and drug packaging material.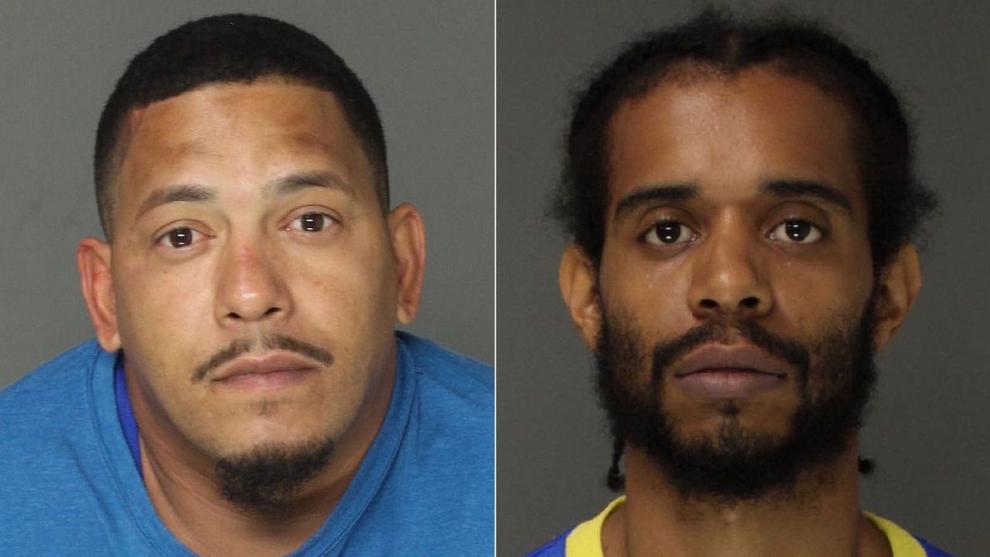 As a result of the search, the police said they arrested Jayson Cuadrado, 38, and Dimitri Ortega, 28, on felony drug charges.
"Since the enforcement actions taken by the Reading Police Department, only three overdoses have been reported in the city of Reading," Tornielli said.
In addition to heroin and fentanyl, preliminary toxicology reports show that some of the overdoses involved xylazine, according to the district attorney.
The use of xylazine in the United States has steadily increased since 2015, according to the U.S. Drug Enforcement Administration. Xylazine is a drug used by veterinarians, primarily on horses. It causes heavy sedation and is known on the street as "tranq" or "sleep cut," Adams said.
"We, as law enforcement, are combating this epidemic that has plagued our community with every resource available to us," Adams said. "However, we also need your help. It is critical that the community remain vigilant and check on family and friends who may be using these dangerous drugs."
Adams encouraged anyone with information that may help detectives with their investigations and possibly prevent other overdoses to contact his office or the West Reading or Reading police.
Tips can also be submitted to Crime Alert Berks County by calling 877-373-9913 or by texting 847411, starting the message with keyword alertberks.