READING, Pa. - Engineering an outcome that could manufacture results for Reading, Alvernia University announced Monday three new bachelor of science degrees in electrical, mechanical and industrial engineering under the roof of Reading CollegeTowne, its soon-to-be new campus in center city.
"We have a student body here that doesn't have to go elsewhere. They can just remain right here," said Mayor Eddie Moran. "I'm excited. I can't wait. It's just the beginning."
The engineering programs have what school officials call "experiential learning" opportunities at local companies like FirstEnergy, East Penn Manufacturing and Brentwood Industries.
"Ultimately, we get a seat at the table when it comes to selecting people we want to add to our team," said Peter Rye, Brentwood's president and CEO.
School officials said hundreds of students will live and learn inside the building at Fourth and Penn streets, which last served as the I-LEAD Charter School.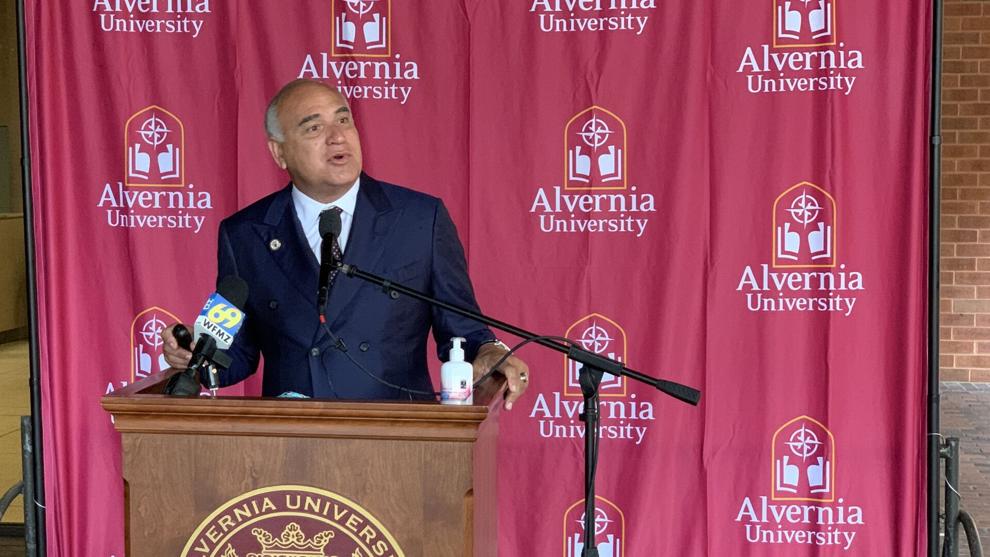 "The downtown will definitely grow as a result," said John Loyack, the university's president.
Officials said not only will the students gain from the hands-on experiences and a demand for engineers, but downtown will see the benefit, too.
"We know the average college student who lives in a downtown spends between $5,000 and $7,000 a year," said Loyack, "so we're looking to bring in multi-million of new revenue into center city Reading."