SPRING TWP., Pa. — As dusk set in Friday night, the lights came on at Koziar's Christmas Village, Christmas on the Mountain, and Gring's Mill — all shimmering, shining staples of the holiday season in Berks County.
"It's awesome to be able to do this again, to come out to see the lights, enjoy the nice weather and have a good time," said James Rhodenizer of Hamburg.
Rhodenizer and his family went out for an early evening stroll amid the displays after not going last year.
"It's cool," said 10-year-old Allieah Rhodenizer. "Pretty. I love the big tree."
"Oh, it's great," James Rhodenizer said. "I love it. I love just the Christmas season, and everybody's attitude changes and everyone's more friendly and welcoming."
It's hard to leave with a bad attitude after enjoying some hot chocolate and Christmas music and laying eyes on a quarter of a million lights.
"Everything's sort of fallen into place this year," said Lisa Gauker, recreation and special events supervisor for the Berks County Parks and Recreation Department. "At least six weeks, this is pretty much our focus. Our maintenance guys, pretty much all of our staff, have a hand in it."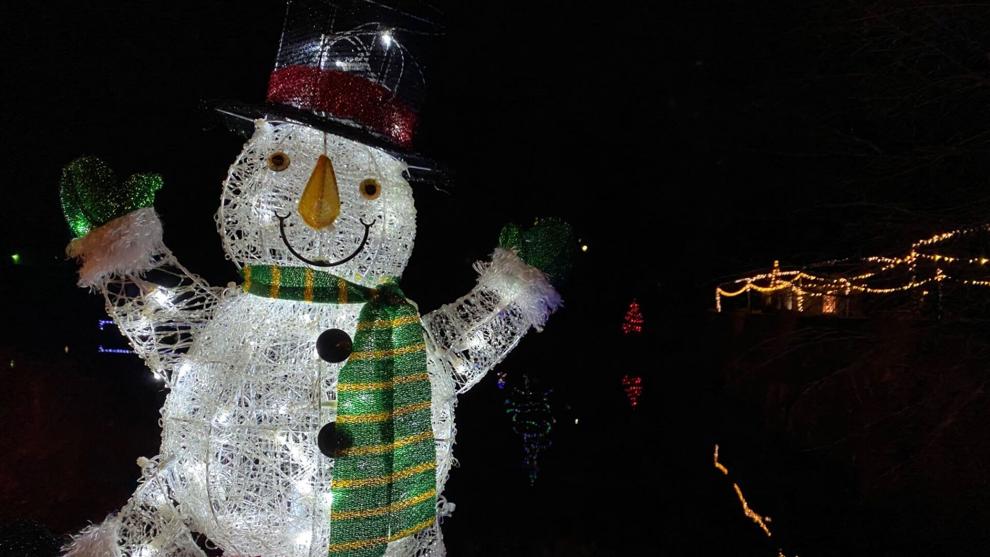 Parks and rec staff said everything is outside at Gring's Mill except for the train room, where guests are advised to follow COVID-19 protocols.
"We are asking people to mask up," Gauker said. "We are allowing six people at a time to go in there, and we will be monitoring that."
If you're planning to visit any of the displays across Berks County, check websites and Facebook pages for updates on times and entertainment throughout the month.