READING, Pa. – When Ada Gonzalez of Reading picked up her 33-year-old grandson Raymond from the hospital just last week, she knew something was wrong.
"The minute that he got into the car, we know that he was not okay," said Gonzalez. "He was talking things that were nonsense and laughing a lot. And my daughter and I, we looked at each other and said he's not OK, I don't know why they discharged him."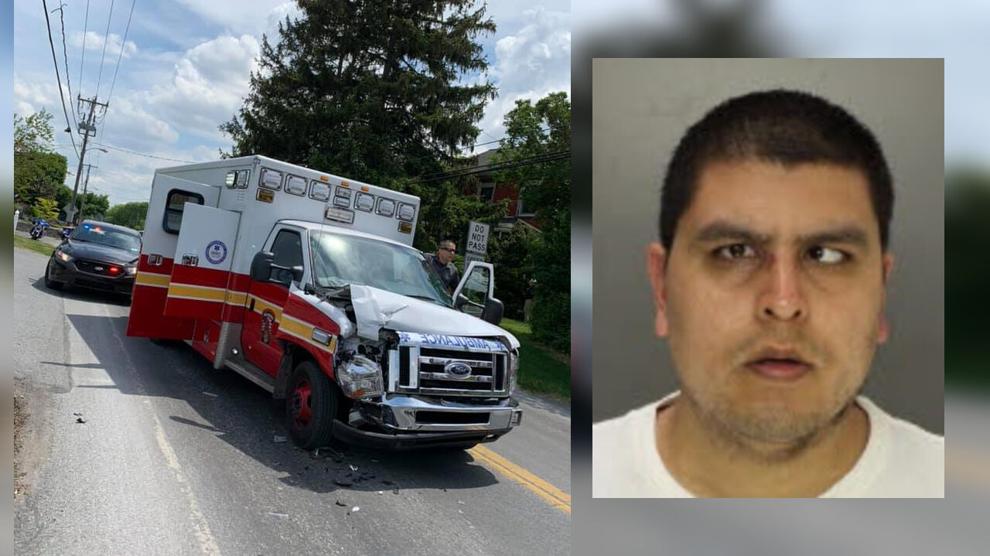 Just days later, police say he hopped into Reading Fire Department ambulance No. 4 while it was out on a call in the 300 block of South Fourth Street, took it across county lines in Lancaster, caught the eye of an off-duty paramedic on a motorcycle ride, and crashed into a tractor-trailer in Leacock Township.
"I say that all this, it could have been avoided because I've been asking for help," explained Gonzalez. "I've been asking the social workers to put him in a state hospital because he was not doing OK."
As authorities continue to investigate the incident that began outside Kennedy Towers in Reading, the family says they remain concerned for Gonzalez.
"When he take the medicine, he's a humble person, he's good," said the grandmother. "But when he don't take it, he do a lot of stuff like this now."
Reading officials say the banged-up ambulance cost $180,000 dollars and it's fortunate that no one was hurt.
The family continues to ask for empathy for a man they say is diagnosed with schizophrenia and is in desperate need of the proper mental health treatment. He's charged with a number of traffic offenses.
"We don't want another incident like this or another bad incident like this so somebody has to hear us," said Raymond's sister.