READING, Pa. - Berks County businesses that were hoping for an assist from the Reading Royals will have to wait a little longer. The Royals and their ECHL division rivals are opting out of the upcoming ice hockey season due to the pandemic.
"It was upsetting for everyone who will be involved in the loss of that business — for the players, the team and the community," said Michael Leifer, who owns Jimmie Kramer's Peanut Bar and Restaurant.
The iconic business is just a few blocks down Penn Street from the Santander Arena in downtown Reading, where the Royals play.
Over the past two decades, more than three million fans have gone to the arena to see the Royals hit the ice.
"We get a lot of business beforehand, some afterwards but, really the whole community... people look forward to enjoying the Reading Royals event," Leifer said.
"I wish they'd get it back in because it's some of the only entertainment in Reading," said resident Adrian Rivera. "I have a 9-year-old daughter who loves that kind of stuff."
The Royals said they will be in touch with season ticket holders to discuss membership options in the coming weeks. For now, the team's loyalists are looking forward to next season, and small businesses in Berks County are remaining steadfast.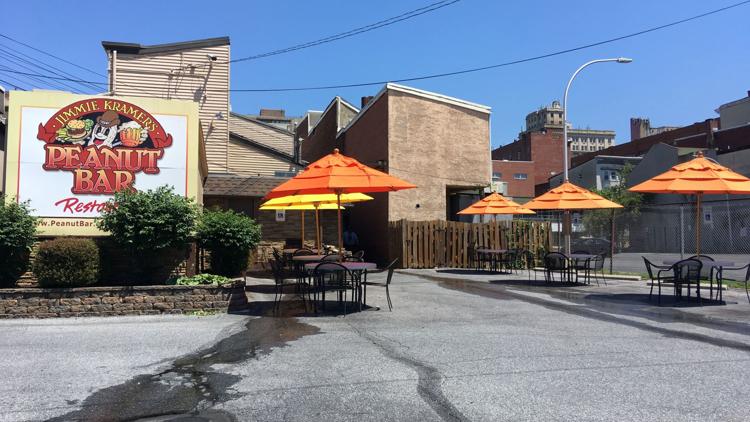 "It's tough on everyone, but we're fortunate to be here almost 97 years," Leifer said as he held back tears. "We're going to endure, and we're going to be here a lot longer."
Leifer represents the Berks County and Schuylkill County chapters of the Pennsylvania Restaurant and Lodging Association. The association held a rally in front of the state Capitol on Wednesday.
"Times are tough for all, but especially in the hospitality business," Leifer said. "We've been the business that had the greatest mitigation and often people feel that we're partially responsible for the numbers going up. That's not the case."