SOUTH HEIDELBERG TWP., Pa. - Investigators with several police departments in Berks County are working together to try and catch a serial robber.
A man who robbed three stores Thursday night is likely the same person who robbed two businesses last week, according to police.
"A mask was worn, hands were covered for the most part," said Det. Cory Huntsinger, Spring Township Police Department.
Police are playing a game of catch me if you can with a man they said could be responsible for the five armed robberies in the Sinking Spring area.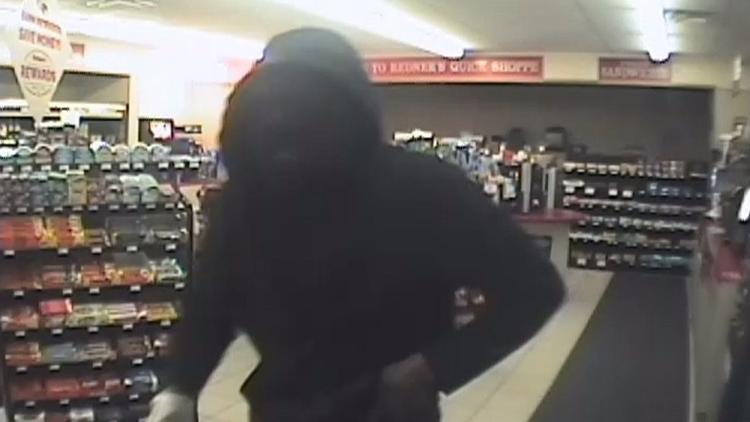 "The description of the actor is the same as last week as well as the timing and the same kind of method of operation that he used," said Chief Leon Grim, South Heidelberg Police Department.
The most recent robberies started around 10:30 p.m. Thursday. First, the bandit hit the Redner's Quick Shoppe at Penn Avenue and Krick Lane in South Heidelberg Township. A few minutes later, he robbed the Speedway on Route 724 in Sinking Spring, and lastly, he hit the Sunoco A-Plus at State Hill and Van Reed roads in Spring Township.
All three robberies were committed within less than 30 minutes.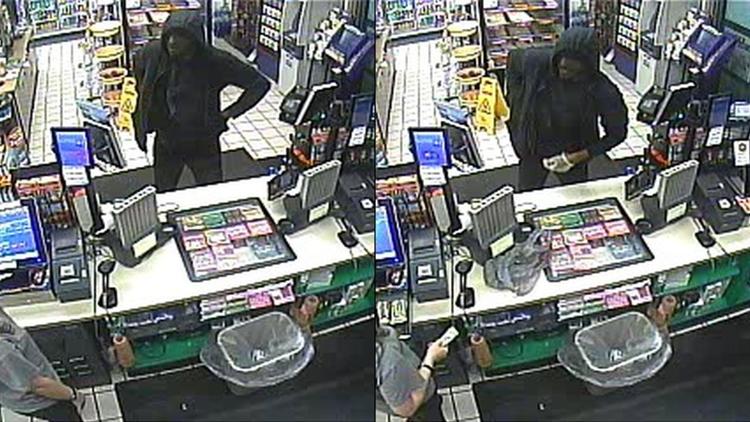 Last Tuesday, police said they believe the same man went from the Family Dollar on Penn Avenue to the Speedway on Lancaster Pike in less than 15 minutes.
"No one saw a car, but each robbery, he fled on foot, so we assume that there was a car waiting either with a getaway driver or he had staged a car somewhere close by," Grim said.
"It's a quick exchange and he left pretty fast," Huntsinger said.
Police said at each location, the robber got away with money, but the consequences that come with it when he's caught aren't worth it.
"When you weigh the repercussions and possible jail time involved with that, the normal, sane person would never have gone to that length to commit a crime," Grim said.
If you have any information about the robberies, you can share your tip anonymously by contacting Crime Alert Berks County by sending a text to 847411, starting the message with alertberks, or by calling 877-373-9913. A cash reward is being offered for information that leads to an arrest.