READING, Pa. — There's nothing like the crack of a bat hitting the ball, followed by cheers from screaming fans. It's a sound that, until last summer, so many of us took for granted.
This year, Reading Fightin Phils fans can breathe a sigh of relief, because baseball is back in Baseballtown.
"We are 20 days away from opening day, so we are firing everything back up," said Matt Hoffmaster, the R-Phils' assistant general manager.
Contractors and maintenance workers are spending their days getting the stadium in fighting shape for the season opener on May 4.
Hoffmaster said the team is also looking to hire gameday employees to fill a number of roles around the ballpark.
"We are primarily on evenings and weekends. so people that have a full-time, daytime job can also work here as a part-time job in the evening," said Hoffmaster, adding that it's also a great first job for teenagers.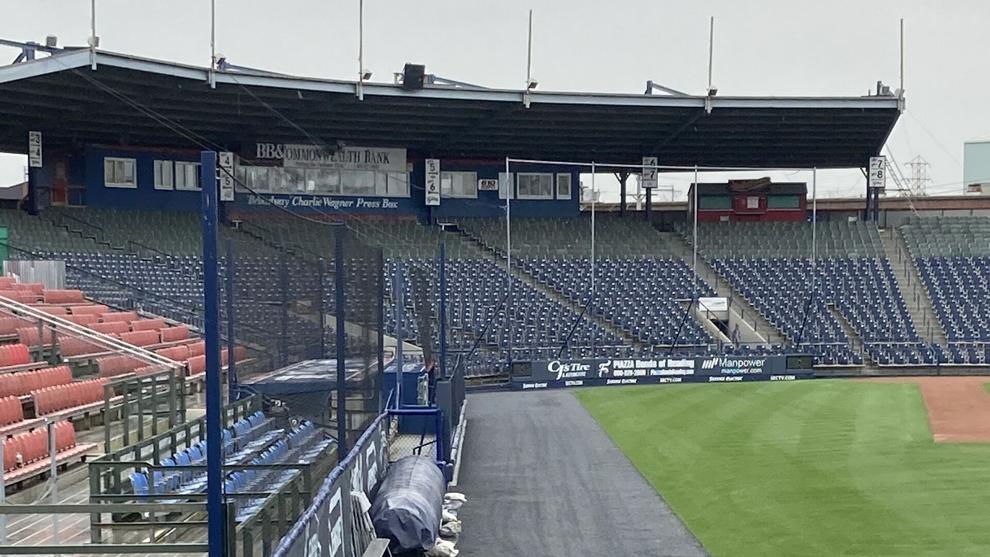 Not everything will be the same as before the COVID-19 pandemic. Mask-wearing and social distancing will be practiced, and the stadium will have to remain at 50% capacity. That means tickets will be at a premium, with season ticket and mini-plan holders a priority.
"There will be several games this year where we will probably reach our capacity before the gameday," Hoffmaster said, "so we are encouraging to buy your tickets as far in advance as possible."
In terms of working at the ballpark, employees must be at least 16 years old. Applications can be printed, completed and returned to the Fightins.