READING, Pa. - A fire department ambulance that was stolen Monday in Reading later crashed into a tractor-trailer in Lancaster County.
Reading police say Reading Fire Department ambulance No. 4 was taken while first responders were attending to a call inside Kennedy Towers senior center, located in the 300 block of South Fourth Street.
They say 34-year-old Raymond Gonzalez stole the ambulance around 11:30 a.m. from the area of Fourth and Spruce streets. When paramedics brought their patient outside, they realized the ambulance had been stolen. They called for a second ambulance, which was able to respond quickly.
"We're very fortunate that the patient's condition wasn't life threatening," said Reading Fire Chief William Stoudt. "Obviously it had an impact on transport to the hospital but had the patient's condition been more serious, this could've ended up as a fatality."
An off-duty paramedic who operates the ambulance was riding his motorcycle on Route 30 in Strausburg, Lancaster County, when he spotted it. Officials say he called local police and followed the ambulance until Pennsylvania State Police arrived. 
"It is kind of ironic but it just speaks volumes to the type of employees we have here," said Stoudt. "Something seems out of line, they're going to take action."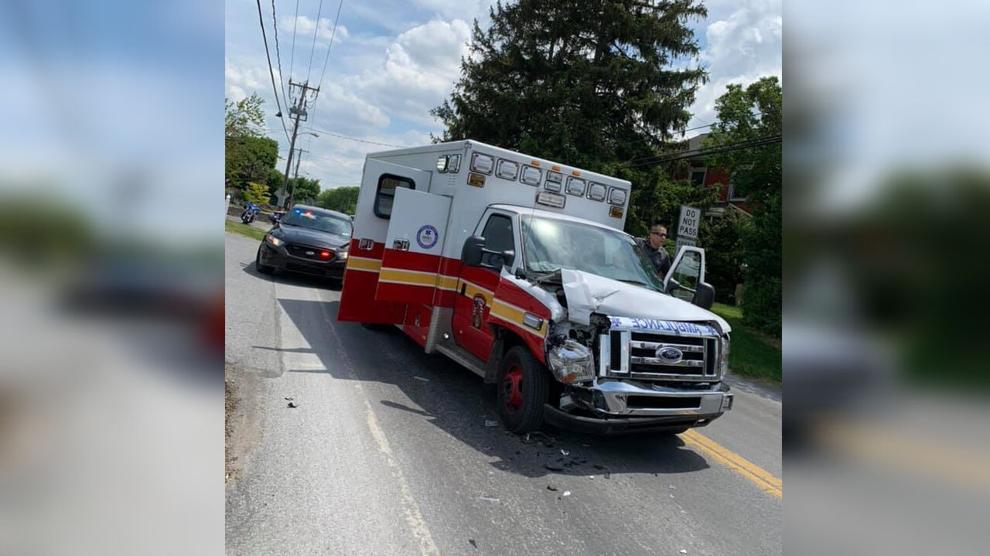 Shortly after the paramedic called police, the ambulance crashed into the back of a tractor-trailer in Leacock Township, Lancaster County, police said.
Dispatchers say the crash happened near East Newport Road and Evergreen Street in the Intercourse area. No one was injured because of the crash. 
The ambulance, which costs about $180,000, was damaged during the crash. It was towed back to Reading where city maintenance will assess the damage. The ambulance is one of four front line and four reserve ambulances.
"Today's events move us due to the vulnerability to which even our first responders are exposed daily," said Reading Mayor Eddie Moran. "I want to thank everyone that handled this situation without escalating the risk, protecting the lives of all parties and collaborating all without personal injuries. We can always recover from material losses."
Gonzalez was taken into police custody.
"It's just totally unacceptable that someone would put the public and our people in danger," said Stoudt.
"These things are work horses," he added about the ambulances. "They're basically mobile operating rooms or emergency rooms on the streets. We'll take an internal look at this to see if there's measures we can take to prevent something like this."
PSP is handling the investigation.