PIKE TWP., Pa. - On a hot July afternoon, fire officials struck a second alarm for a fire in Berks County.
"There was an explosion and there was screams," said Chief Michael Kline, Oley Township Fire Company. "When I arrived on location, there were two buildings; one was fully involved, one was beginning to burn."
The fire was reported shortly before 3 p.m. Thursday in the 100 block of Ruppert School Road in Pike Township.
Trooper Janssen Herb, a Pennsylvania State Police fire marshal, said the quick response from Oley Township firefighters and crews from as far away as Mt. Penn prevented the blaze from spreading to homes.
But the quick work didn't come without a cost: One firefighter had to go to the hospital.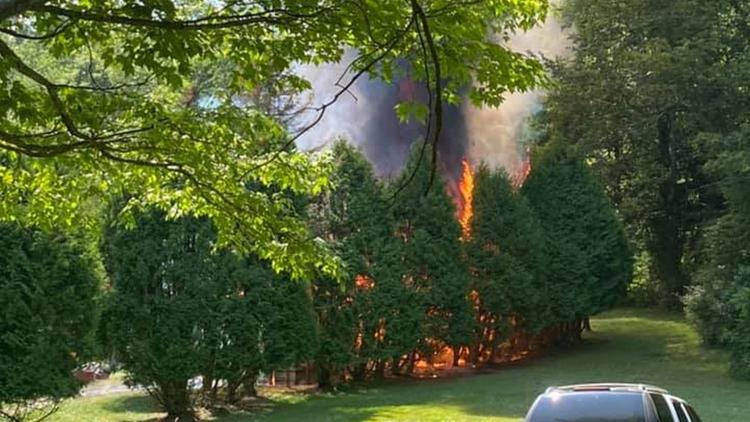 "There was one firefighter transported by ground to a hospital for heat exhaustion," Kline said. "We'll have a manpower pool and we'll try to rotate guys out to make sure that they're getting hydrated and we're not pushing them too far."
In addition to firefighters dealing with July temperatures, the rural nature of the fire brought about extra challenges.
"Access to the property, and again, to establish a water supply. The water supply was about a mile away from here," Kline said. "We are pulling out of a creek, but we had large tankers on location, which made it a lot easier."
One neighbor across the street captured images of smoke and flames coming dangerously close to a wooded area behind the property.
"I just heard loud explosions and I heard the neighbor scream, 'Help, help,' and several explosions," the neighbor said, "so I looked and I seen black smoke and fire and I ran in the house and called 911."
The fire remains under investigation, but it is not believed to be criminal.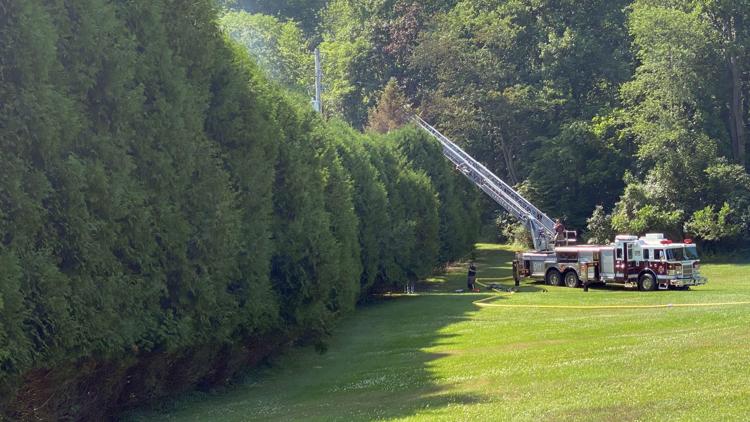 If you have video or photos you think might be newsworthy, please use the form below. Please provide as much information about the video or photo as possible, including the time, date, and town or municipality where the event took place.