EAST LAMPETER TWP., Pa. – It's one thing to watch your favorite cartoon on TV, but did you ever wonder what it'd be like to hang with the characters at a hotel?
"There's a difference between seeing a character on a TV screen at home and actually seeing them here riding the elevator up and down or cooking your food," said Jeffrey Eisenberg, a marketing representative with Palace Entertainment.
Thanks to the Cartoon Network, Palace Entertainment, and Dutch Wonderland, that wonder is now a reality in the form of a 159-room hotel, complete with dream suites, a restaurant, cafe and bar, and a whole lot more to make you wanna check in and 'toon in.
"Just seeing them bring to life classic shows and characters and even new characters," said Nathan King, a lifelong Cartoon Network fan.
For King, a Lancaster native and hotel employee, it's all in the details.
"'We Bare Bears' and 'Adventure Time' being brought to life in new ways, even in like food, decor, merch, it's awesome," King said.
The toon room involves a number of interactive displays, including one that allows you to draw your own cartoon and watch it on a big screen.
WFMZ's Tom Rader "illustrates" one of the new features at the new Cartoon Network Hotel near Lancaster.
"So many of the details are really so important here," Eisenberg said. "If you actually look around here in the lobby, there are actually some original pieces of artwork from the creative directors and designers and artists."
So many of those details are on full, colorful display, and now all that's missing is you and your family.
"It's just going to be so cool to see guests here in person, staying and actually experiencing this for the first time," Eisenberg said.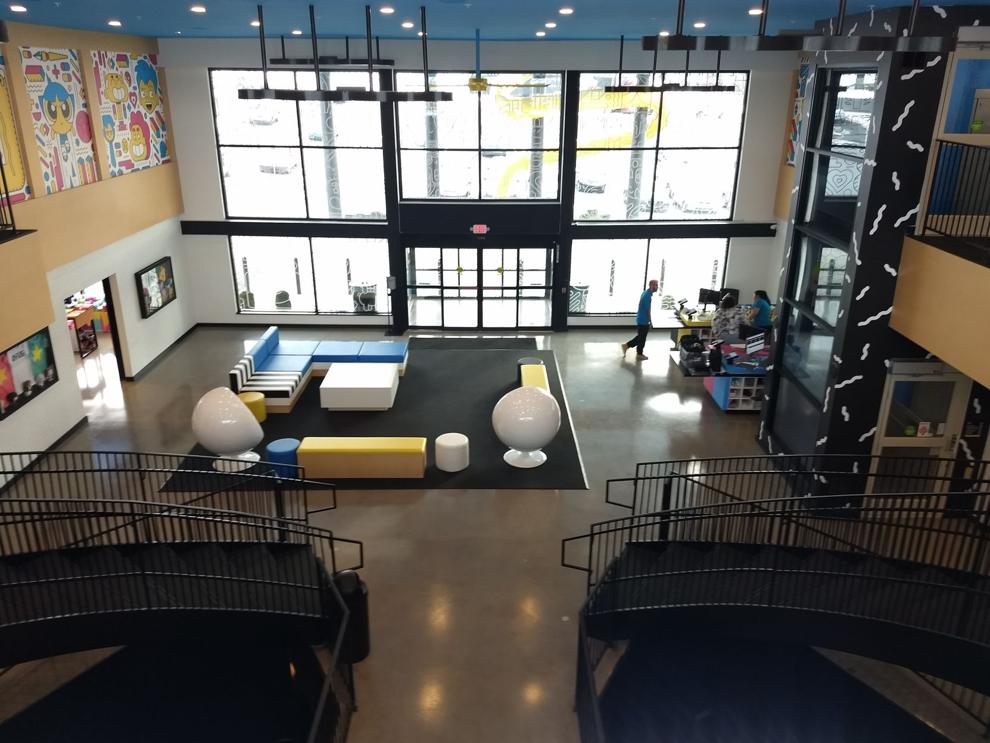 Those behind what's now the only Cartoon Network-themed hotel in the world hope the experience will be something you'll remember, long after checking out.
"Those are pieces you're going to stop take a look at and really remember when you're here at the hotel and take home with you," Eisenberg said.
The Cartoon Network Hotel opens Friday.
Are your bags packed? The Cartoon Network Hotel OPENS this Friday, January 10th! Book your adventure by heading to https://t.co/1G1PT9HQQ5! #CartoonNetwork #CartoonNetworkHotel pic.twitter.com/g9jTGPS6pp

— Cartoon Network Hotel (@CNHotelOfficial) January 7, 2020