MUHLENBERG TWP., Pa. - One of the worst hunger crises since the Great Depression is not going away.
As the pandemic continues to loom, Berks and Schuylkill counties are entering into dangerous numbers of food insecurity. Officials with Helping Harvest food bank said the two counties will see a nearly 50% increase among families and a 60% increase among children.
As the food bank hosted another pop-up food distribution, this time at the Fairgrounds Farmer's Market in Muhlenberg Township, more staggering numbers came into focus.
"It's really quite concerning," said Jay Worrall, Helping Harvest's executive director. "We usually distribute about 550,000 pounds of food a month. Right now, we're distributing almost a million pounds of food per month."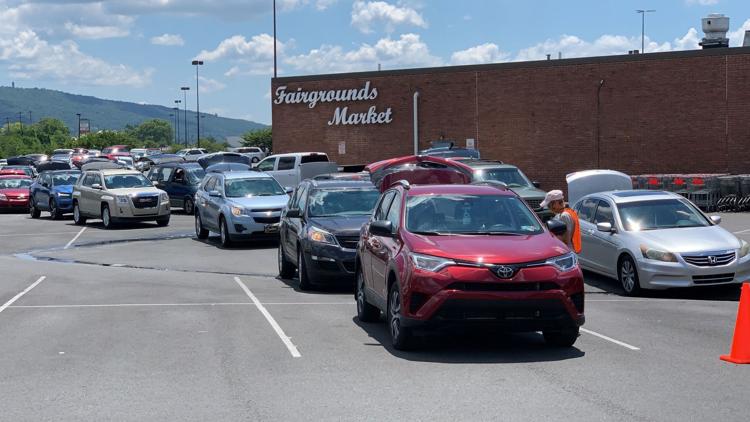 It's a new location for Helping Harvest, but it's a familiar sight, seeing dozens, if not hundreds, of cars lined up with their hatches open. Drivers were asking officials what to do next, clearly showing that they've never had to do anything like this before.
"It's very moving," said Worrall. "I've been working with people in poverty for about 20 years, and this is one of the most emotionally challenging situations I've been in."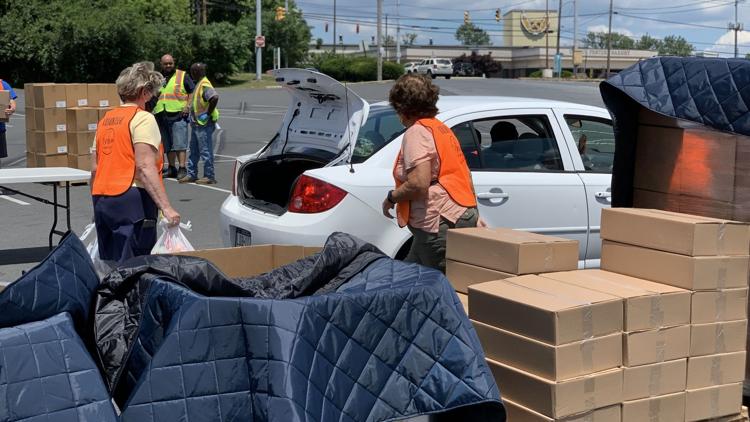 The Spring Township-based food bank budgeted for $400,000 of food for all of 2020, and so far, officials have spent more than triple that amount. Still, volunteers continue to come out, in the scorching heat, to help extinguish hunger.
"It's enormously fulfilling to be able to help people out at this time," said Worrall.