SHILLINGTON, Pa. - A former borough councilman in Berks County is again in trouble with the law.
Detectives with the Berks County district attorney's office announced Monday the arrest of Kirk Mullen on charges of robbery, theft by extortion, terroristic threats, possession of a controlled substance, and possession with intent to deliver.
Mullen admitted to taping a threatening note to the front door of The Medicine Shoppe Pharmacy on West Lancaster Avenue in Shillington on Friday, according to the detectives.
The note threatened the safety of the pharmacy's owner and his family if the owner didn't deliver a large quantity of controlled substances to the parking lot of a church on Kenhorst Boulevard in southwest Reading, according to investigators.
Shillington police turned the note over to the Berks County detectives, one of whom went undercover to carry out the delivery. Once the exchange was made Friday evening, Mullen was taken into custody.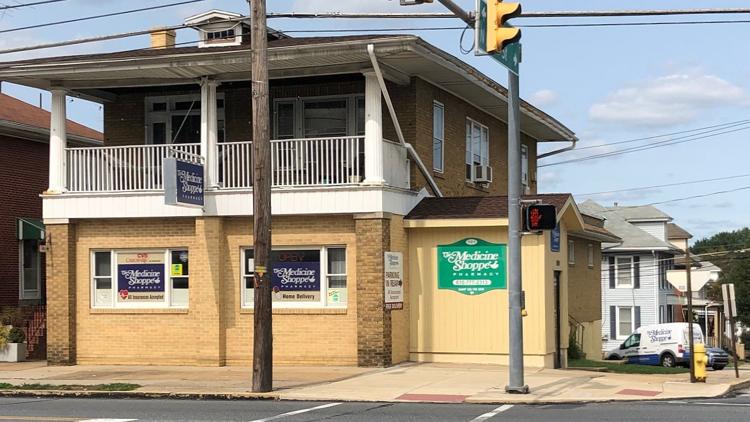 Mullen subsequently admitted to writing the threatening note and taping it to the pharmacy's front door. He blamed his actions on his addiction to prescription drugs, according to the detectives.
Mullen, 36, of West Reading, was committed to the Berks County Jail. A judge set his bail at $100,000.
Mullen's arrest came almost one year to the day after he pleaded guilty on Sept. 12, 2019, to charges in the robbery of the West Reading Drug Store on Penn Avenue in February 2019.
Mullen, who was a member of the West Reading Borough Council at the time, covered his face with a ski mask and took $16,395 worth of oxycodone and OxyContin pills from the store.
"I'm suffering from depression and I'm a drug addict," Mullen told 69 News after his arrest in 2019. "The reason I did it was because I was preparing to kill myself hours before, hours after they arrested me. I didn't mean to hurt anybody. I was just trying to hurt myself. I love my daughter very much. I apologize if I hurt anybody."
Mullen later resigned from his post on the council, and he was sentenced to nine to 23 months in jail followed by eight years of probation.