LONGSWAMP TWP., Pa. - Passenger trains may no longer roll through Berks County like they once did, but many of the stations along their rails remain, dotting the landscape as a reminder of days gone by.
One of them is the former Mertztown station off of Chestnut Street in Longswamp Township.
Built in 1895 by the Philadelphia and Reading Railroad, the station was abandoned 70 years later, but now, the Longswamp Township Historical Society is working to ensure it won't be forgotten.
The society acquired the station from Atlas Minerals & Chemicals in May 2019, with the goal of relocating it to the nearby community park on State Street, where the wooden building can be restored for use as the society's headquarters and as a community gathering place.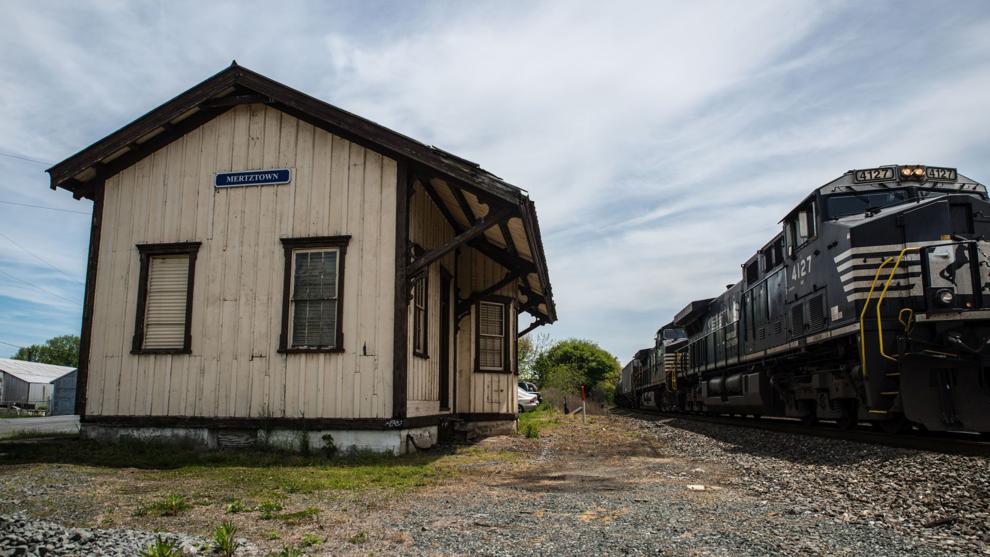 The society's efforts were given a boost Wednesday. The Berks County Community Foundation awarded a $2,500 grant to the nonprofit. The money comes from the foundation's Conservation Equity Fund, which provides grants for preserving and conserving open space, environmentally sensitive land, and historic properties in Berks County.