KUTZTOWN, Pa. — John Paul Warren said he first learned how to make brooms 48 years ago for an Eagle Scout project, and it's a passion that has taken off since.
"I've made a lot of brooms in my lifetime," Warren said.
For 24 years now, his business, called Countrybrooms, has become a staple on the same corner at the Kutztown Folk Festival.
Warren puts everything into each broom he makes.
"The material that I'm using is called broom corn," he explained. "It grows identical to corn."
There is one tassel per plant, and he said each broom usually requires 35-40 of them, with none going to waste.
"We sell all different sizes and types of brooms here on this corner," Warren said.
Some of the new items you will see at Countrybrooms are dustpans, but they're being used for more than dust.
"I've made a gorgeous dustpan that everybody wants to serve cheese on," Warren said.
"They're beautiful," said Jennie Coffey of Highlands, New Jersey.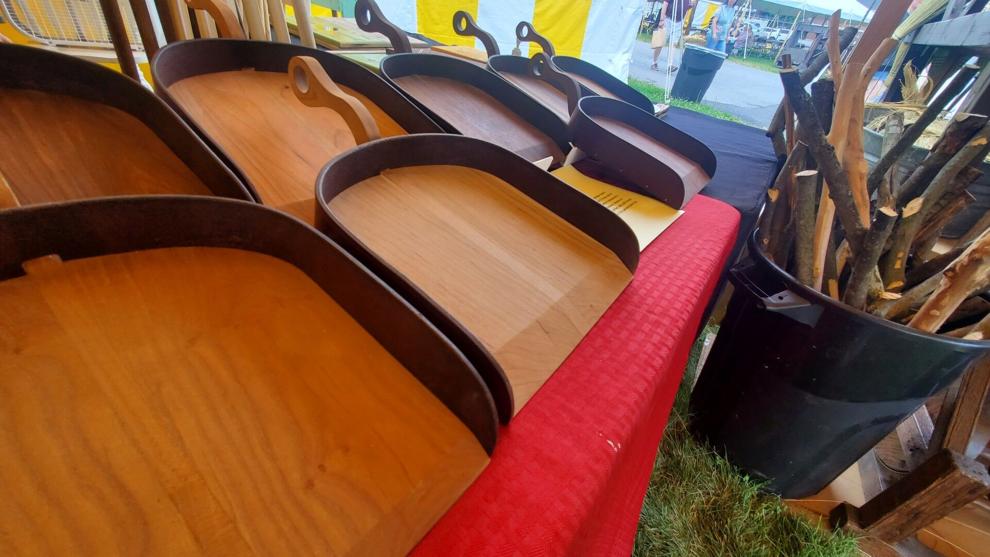 The dustpans caught the eye of Coffey, who is visiting the festival for the first time.
"The dustpans, I've never seen a wooden and metal dustpan before in my life," said Coffey.
As Warren put it, they are sweeping up at the fair.
"You see a lot of similar customers," he said. "You see family members, we see familiar crafters — and then we also see change, but I think that's with everything in life."
It is a festival, he said, is not getting older.
"It's just getting better," Warren said.