READING, Pa. – The most vulnerable healthcare workers in Berks County are now receiving the first doses of the Pfizer COVID-19 vaccine.
"Sixteen hospitals have successfully received a vaccine and have begun vaccinating health care workers," said Dr. Rachel Levine, Pennsylvania's secretary of health. "Right now, 1,205 doses of vaccine have been administered to healthcare workers and so far no reports of adverse side effects."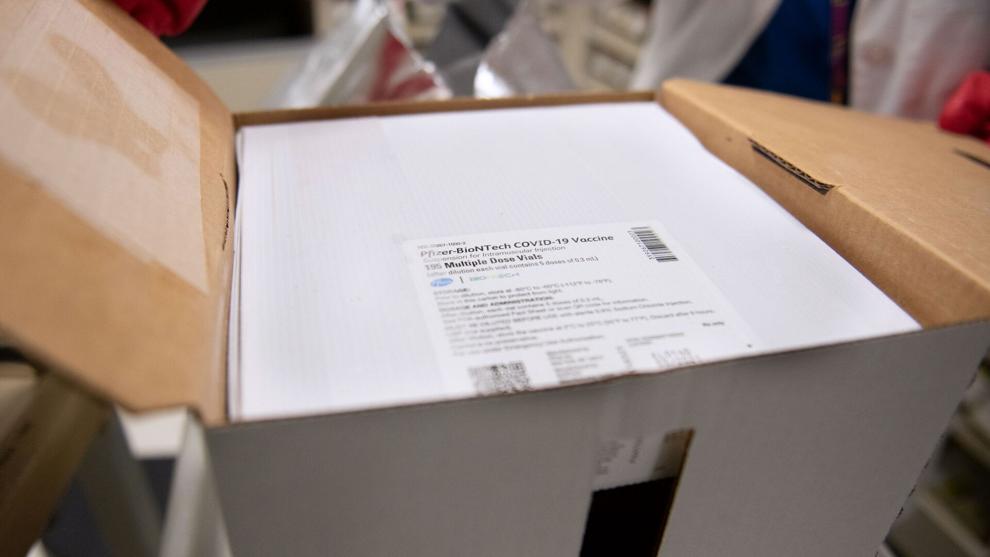 It's not an easy vaccine to handle, however, as the county's doses sit in subzero freezers at both Penn State Health St. Joseph Medical Center and Reading Hospital.
"Again, minus 90 centigrade storage. It's not going to be able to be handled in outpatient office very well," said Dr. Debra Powell, the chief of infectious disease at Reading Hospital. "That's the first shipment. We will have additional vaccines coming out — Moderna in about two weeks."
In addition to Moderna, Johnson and Johnson and AstraZeneca are expected to have vaccines soon, and Powell urges people to get one.
"It's the best way we are actually going to curtail this pandemic," she said.
Levine said in the next vaccine distribution phase, places like CVS and Walgreens will distribute the vaccine to nursing homes and similar facilities as early as Dec. 28.
As for the general public, the vaccine will be available in late spring or early summer.
"I can't tell you exactly when that's going to happen," said Levine. "It depends upon the production and manufacturing capabilities of the pharmaceutical companies and how much vaccine we get."