WYOMISSING, Pa. - We are learning the names of the victim and of the man facing murder charges after a deadly shooting at a Berks County shopping center on Saturday. 
Court documents show Nehemias Santiago Montes, 38, of York is facing charges for murder of the first degree, murder of the third degree, aggravated assault, recklessly endangering another person, simple assault and more related to the deadly shooting in the parking lot near the Walmart in the 1100 block of Berkshire Boulevard in Wyomissing.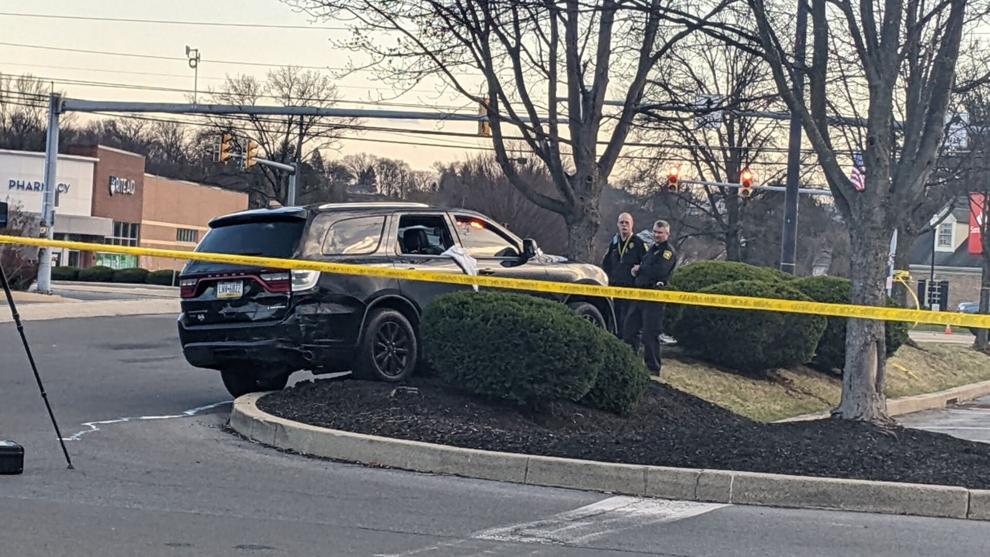 The police chief said the incident started when Santiago Montes confronted a woman he had been in a long-term relationship with. He said it appears the he fired shots, killing a man and injuring another person. 
The man who was shot, identified by police as Alexi Omar Rodriguez Serra, 34 from Allentown, tried to get away in an SUV, but crashed. He died from his injuries. 
Wyomissing Police describe the shooting as having two different crime scenes in the parking lot of the shopping center. One at the main entrance to State Hill Road and another in the parking area for Walmart. 
Police say the scene near the Walmart contained numerous spent shell casings as well as damaged vehicles and a woman with head injuries that was being attended to by witnesses of the incident. 
The female victim, from York, was taken to Reading Hospital. Court documents said she sustained a serious head injury. She required operation due to severe bleeding in the brain. 
The surgeon placed her in serious condition, court documents said. On Monday, officials said the woman was in critical condition.
The second crime scene contained two vehicles, one had several apparent bullet holes through the driver's door window and a deceased male, police report. Officials say the shooter, Santiago Montes, was in the other vehicle.
Santiago Montes is scheduled for a preliminary hearing on March 28. He was taken to Berks County Prison without bail. 
The Wyomissing Police is asking that if anyone else has captured video of the shooting taking place to contact police at 610-375-6102.