READING, Pa. — They don't know what it is, but they know what it does, as both Reading Hospital and St. Joseph Medical Center have dealt with more than 100 overdose cases since Saturday.
"They're using one bag and getting tired, falling asleep for lengthy periods of time," explained Dr. William Santoro, the chief of Reading Hospital's division of addiction medicine. "Some of the patients weren't able to tell us how long they went to sleep for."
It comes in a blue bag, and it could kill you.
"If you are a user, do not use a substance in a blue bag," said Berks County District Attorney John Adams, "and seek treatment."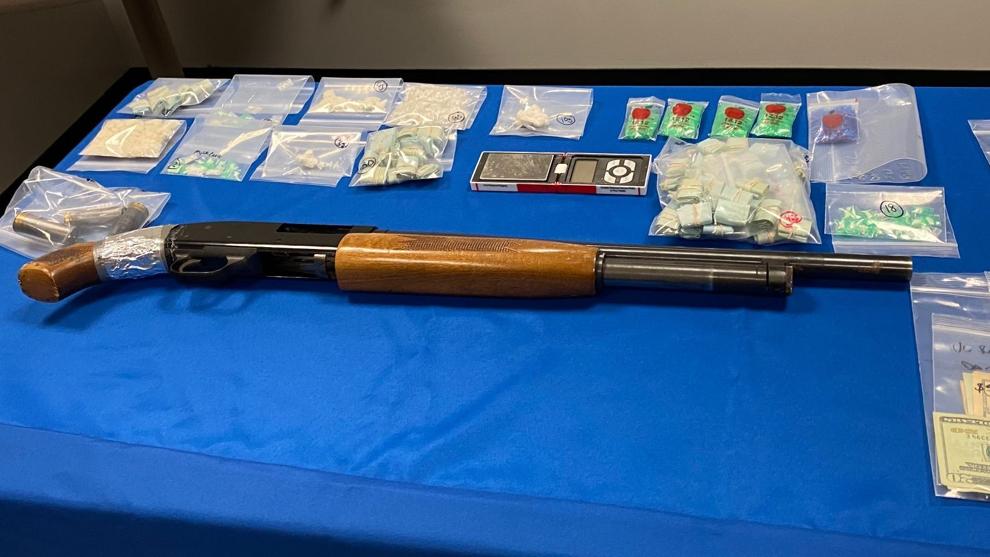 Five people are currently in custody, as law enforcement and drug treatment and medical professionals gathered Tuesday afternoon next to a table topped with the deadly drugs, a sawed-off shotgun and more than $16,000 in cash.
"We have stopped some sources of these drugs," Adams said, "but we do believe that there may be other sources and they still may be active."
Perhaps the most dangerous thing displayed — a blue bag with heroin, horse tranquilizer and an unknown substance.
"It has put a serious strain on the hospitals, especially our emergency rooms," Adams said. "It has put a strain on healthcare here in our county."
While naxolone, which is also commonly known by the brand name Narcan, can typically be used to pull someone out of a heroin overdose, in these specific cases, it's not helping.
"Narcan can reverse the effects of opioids or opiates that are present," Santoro explained, "but Narcan does not reverse the effects of whatever this toxin is."
That mystery drug is being shipped to a specialty lab to figure out what it is.