READING, Pa. — Reading police said they seized large quantities of fentanyl, cocaine, methamphetamine, ecstasy and marijuana, valued at more than $600,000, while executing a search warrant at a second-floor apartment in the 300 block of North 8th Street on Wednesday.
"In addition, two SKS rifles, one AR-15 rifle, one Winchester rifle, one 7mm rifle, one Beretta 9mm pistol, and one Glock 9mm pistol were seized," said RPD Chief Richard Tornielli.
Police took Maximino Lopez Suarez, 34, and Jesse William Garcia, 24, into custody. Tornielli said the suspects were likely the only two people involved in the drug operation, which resulted in one of the most significant drug busts in Reading in the last several years.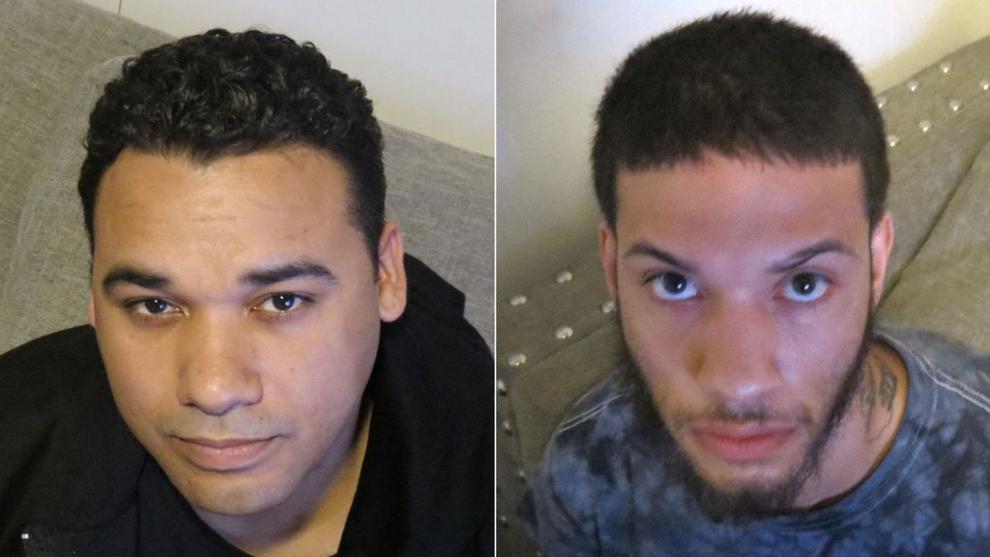 "Individuals who think they can conduct acts of violence, sell poison on our streets, and commit other criminal acts in our city," Tornielli said, "will quickly find out that this administration, the Reading Police Department and our residents will not stand for it."
The investigation is part of Operation Cease Fire, an initiative the department started in February to reduce violence through targeted enforcement and community collaboration.
"This investigation, its subsequent arrests, and the seizure of a large quantity of illegal drugs and firearms will undoubtedly make that neighborhood and our city safer," Tornielli said.
The suspects are facing multiple counts of possession of a controlled substance, possession with intent to deliver a controlled substance, and criminal conspiracy.