SHILLINGTON, Pa. - A man died in a crash in Shillington late Thursday afternoon.
The crash was reported shortly after 4 p.m. on Pennsylvania Avenue, near Wheatland Avenue.
Patrolman Duane Witman said the incident occurred as he was responding to a hit-and-run in the area of Rose Court.
"He was turning around in a cul-de-sac and then hit another car and fled the scene," Witman told 69 News. "I responded to the area of Rose Court. While en route there, I heard another jurisdiction say that they had the acting vehicle rolled over in a yard."
Witman said the connection between the hit-and-run and the rollover crash wasn't hard to find.
"There was an off-duty officer that had a photograph of the acting vehicle with the license plate and called it into Berks County radio," he said.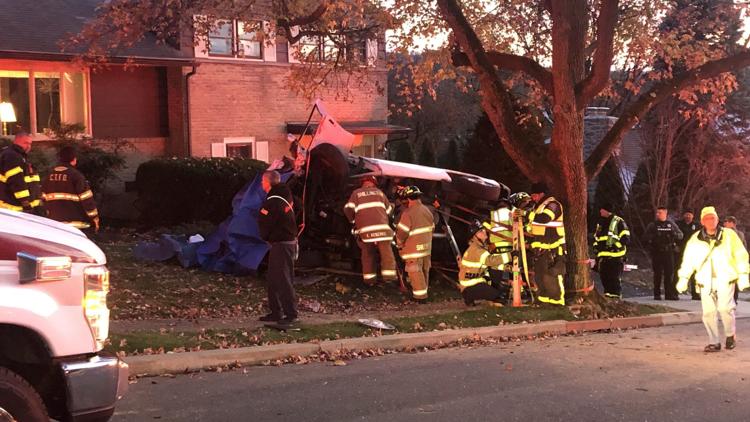 That plate matched the license plate on the white van that crashed into a tree. Police said they don't know why the driver ran off, but they said speed was a factor in the crash.
"Very much so by the impact, the rollover," Witman said. "He was more than double the speed limit."
Police said the driver wasn't wearing a seat belt.
The identity of the man has not yet been released. Police said he is from the area.