ROBESONIA, Pa. — Police are investigating a fatal hit-and-run crash involving a pedestrian who was struck by three different vehicles. They said none of the drivers stopped at the scene.
The 67-year-old victim, Robert Hatt, was walking his dog across Penn Avenue at Robeson Street in Robesonia shortly after 4:30 a.m. Thursday, when he appeared to trip and fall in the crosswalk, according to the South Heidelberg Township police, who are contracted to cover Robesonia.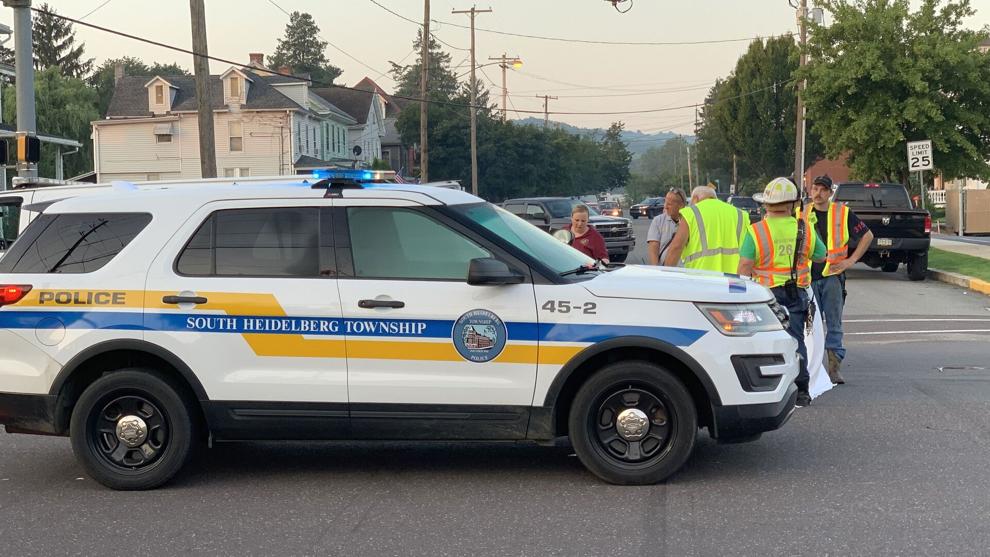 Surveillance video obtained by investigators shows that Hatt was attempting to stand up when he was struck by a large truck — described by the police as a straight-body refrigerator box truck with a white cab and advertising printed on the body. The truck continued east on Penn Avenue, the police said.
The victim was then run over by two other vehicles — a small, silver car described as having a low profile and what is believed to be a tanker truck. The drivers of those vehicles also kept going, according to the police.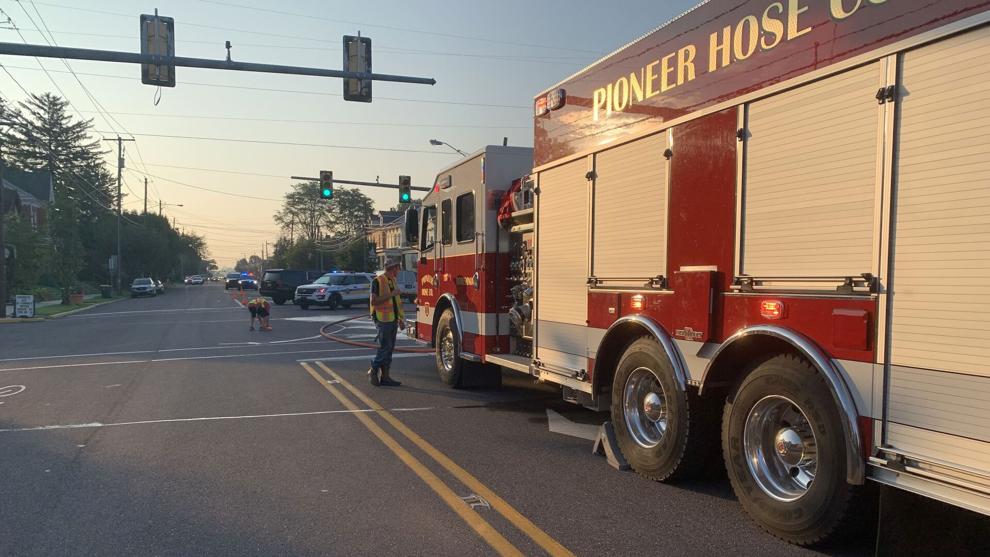 "It's certainly a tragic incident here with a citizen of Robesonia," said Sean McKee, South Heidelberg Township manager. "I live in Robesonia. I've seen him and his dog walking on my walk so it's certainly a tragic, tragic case." 
Investigators said they have already obtained eyewitness statements, and they are asking anyone else who saw what happened to come forward by calling the South Heidelberg Township Police Department at 610-670-9885 or 610-655-4911.
Police are hoping the drivers involved will reach out to them in the days ahead.
"If there's no fault involved, we'll try to determine that," said Police Chief Leon Grim. "If there's some — if the driver was impaired or distracted — we'll try to determine that as well." 
Tips can also be submitted to Crime Alert Berks County by calling 877-373-9913 or by texting 847411, starting the message with keyword alertberks. Crime Alert is offering a cash reward for information that leads to an arrest.