MANHEIM TWP., Pa. - A 14-year-old girl has been charged with homicide in the fatal stabbing of her 19-year-old sister in Lancaster County early Monday morning.
The suspect, Claire E. Miller, called 911 shortly after 1 a.m. to report that she had killed her sister inside the family's home in the 1500 block of Clayton Road in Manheim Township, authorities said.
The responding police officers said they found Helen M. Miller in a bedroom with a stab wound to her neck. She died at the scene.
Police said the girls' parents were asleep at the time of the attack. Investigators have not yet said whether they have determined a motive for the killing.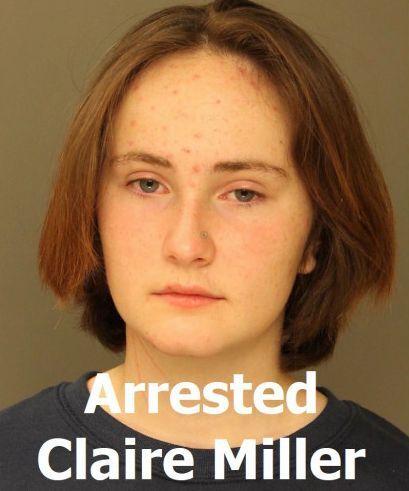 A magisterial district judge arraigned Claire Miller late Monday morning as an adult, because homicide in Pennsylvania is not considered to be a delinquent act. She was committed to the Lancaster County Prison without bail.
Miller is the second 14-year-old in our region to be charged with homicide this month. A 14-year-old boy in Reading stands accused of fatally shooting a 16-year-old girl in the city's Oakbrook neighborhood on Feb. 5.