WYOMISSING, Pa. — Before classes begin at Drexel University College of Medicine at Tower Health in Wyomissing, the medical school's students are helping to spread an important message in Berks County.
"It's just a great day," said Dr. Karen Restifo, the regional vice dean. "It's fantastic.
Restifo looked on Tuesday as the medical school's inaugural class began painting the future.
"All the work of a lot of different people, all of the work of organizations is coming together," Restifo said.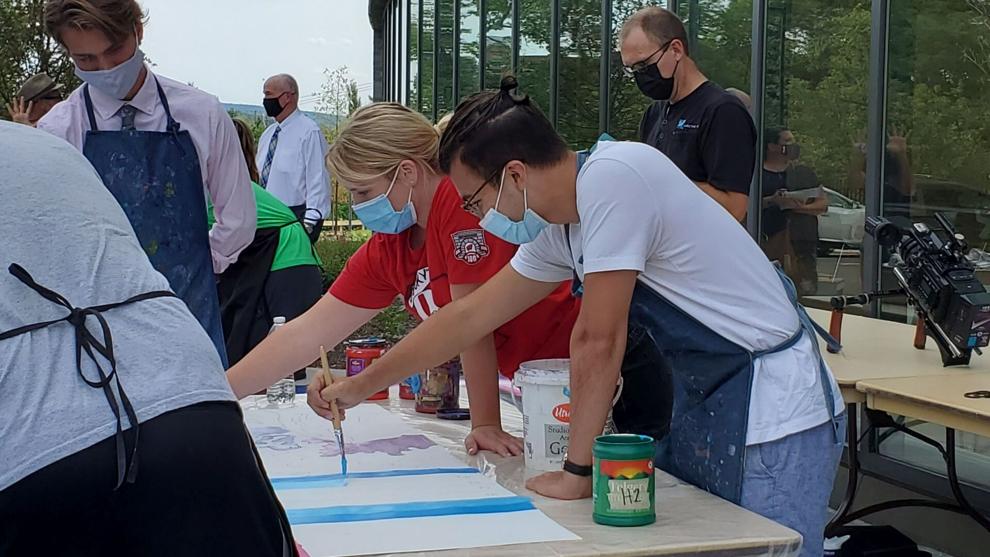 Forty students from all walks of life came together as one for student orientation. They painted part of a 45-foot-tall mural that, when complete, will be displayed at 525 Franklin Street in Reading to raise awareness about suicide prevention.
"Being a part of something to help reduce suicide, and the stigma surrounding it, is critically important," Restifo said. "We've made a promise to the community that our students and faculty will be dedicated to the health and well-being of the community and this project is a clear demonstration of that commitment."
The mural's theme is "HOPE" and is sponsored by ruOK Berks. It was designed by local artist and former 69 News photojournalist Gregory Didyoung.
"We are super excited to be here, obviously very excited to be here in Berks County and Reading," said medical school student Davin Evanson.
Evanson is settling into his new home, which is more than 4,000 miles away from his hometown of Alberta, Canada.
"[I] just had a feeling that this was the right place and haven't regretted it ever since," said Evanson.
And while the medical school is drawing students from all over North America, it's keeping others right at home.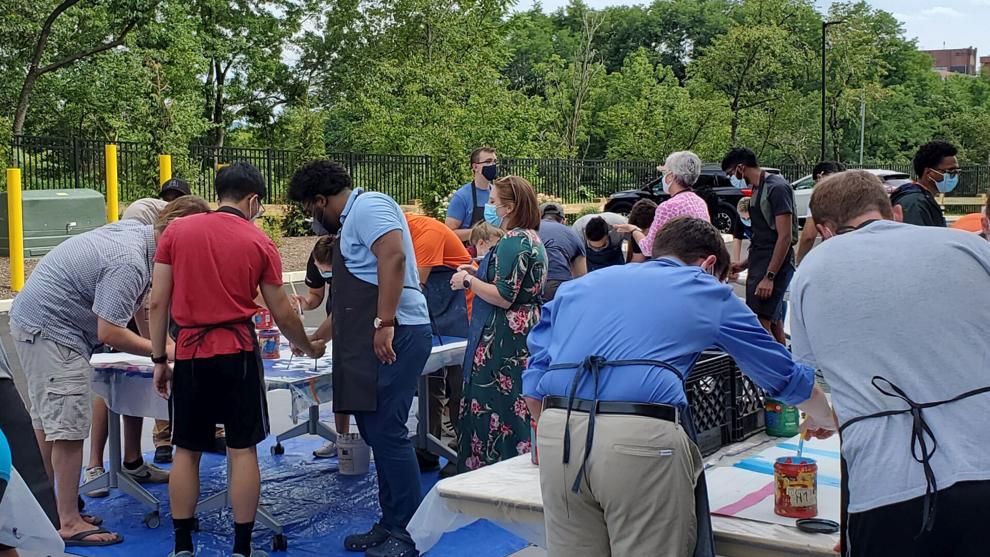 "It's huge. It's huge," said student Alexis Price-Moyer, a Reading native.
For Price-Moyer, it's a chance to make her dreams a reality while inspiring others at the same time.
"I think it's critical for Reading to see that we have a building here, an academic building," she said. "We have a very diverse group of people coming in that potentially look like people from Reading."
"They're all individually fantastic people," Restifo said, "and they're going to come start together and do a great job."