READING, Pa. - Candles, balloons and photographs have overtaken a street corner in southwest Reading's Oakbrook neighborhood to memorialize a 16-year-old girl who was shot and killed Friday night.
"I'm disgusted, and I'm sad for the family who has to deal with the loss of their young daughter," said Berks County District Attorney John Adams.
Authorities said the girl's 17-year-old sister was also wounded by the gunfire.
"Clearly, the defendant did not have any respect for the sanctity of life, and it is just a black mark on our community," Adams said.
Adams said 14-year-old Abelle Hector Ruiz will be charged and tried as an adult.
The district attorney said the shooting on Scott Street reportedly stemmed from an ongoing issue between the girl who was killed and another girl about the investigation of an unrelated homicide in 2020.
Investigators said Ruiz told them he heard the two girls who were shot talking on the phone about plans to have other people shoot him and the other girl.
According to the criminal complaint, he then told the police he pulled out his gun and fired multiple shots.
"While we have dealt with a juvenile committing the crime of homicide," Adams said, "this is the youngest individual that I'm aware of who's committed a homicide in our county."
As a minor, Ruiz was not allowed to have or use a gun, Adams said, and part of the investigation is to determine where he got the weapon.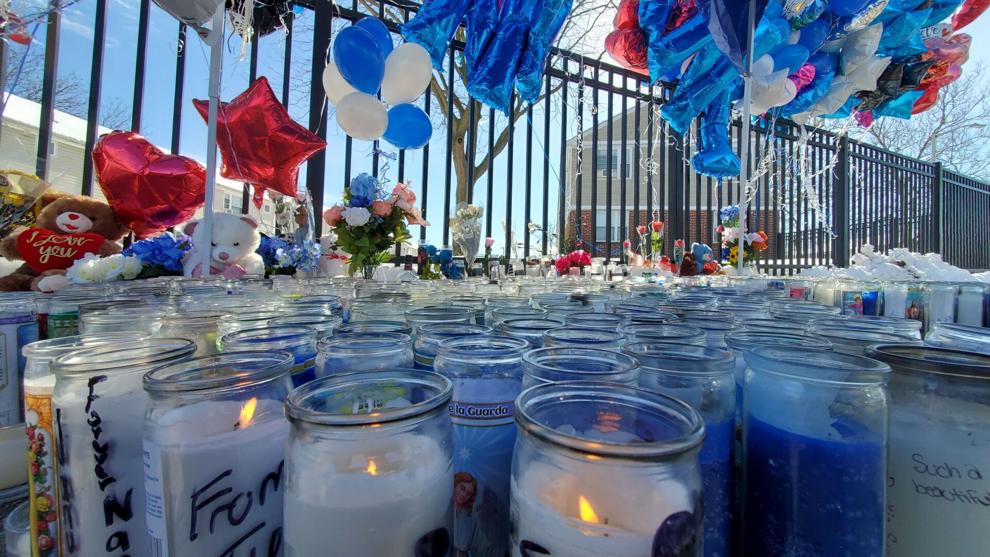 The Reading School District said the girl who died wasn't a student in the district, but her 17-year-old sister who was also shot attends the Thomas Ford Accelerated Academy in Oakbrook.
Ruiz was a student in the district, but he was not enrolled at any of the schools.
The district said it has activated its crisis team and set up safe rooms for students who need to talk.
Adams said this was Berks County's fourth homicide of the year, three of which happened in Reading. He said he's expected to rule in the near future about the use of force being justified in one of them.