HARRISBURG, Pa. - U.S. Rep. Dan Meuser came out a winner at the Pennsylvania Farm Show in Harrisburg.
Meuser won the blue ribbon in the show's celebrity feed scurry competition on Wednesday.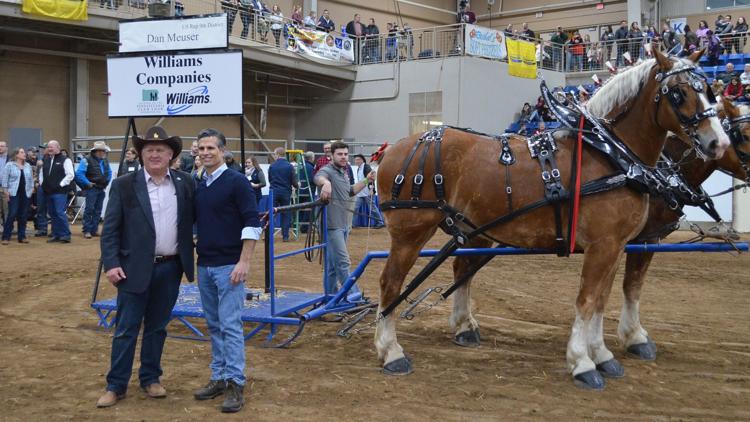 The competitors had to drive a team of draft horses pulling a feed scurry through an obstacle course. Along the way were selected stations for loading and unloading straw bales.
Meuser's winning time was one minute, 10 seconds.
The Pennsylvania Farm Show will continue through Saturday.