READING, Pa. — The Berks County commissioners on Thursday approved an agreement with Walgreens to provide COVID-19 vaccinations to staff and residents at Berks Heim, the county-owned nursing home in Bern Township.
During the commissioners' weekly meeting, Solicitor Christine M. Sadler announced she had just been notified that the Pennsylvania National Guard will be sending nursing aids to assist at Berks Heim.
Sadler asked the commissioners to authorize the action, which they promptly did.
"Healthcare facilities are struggling across country for staffing levels," Leinbach said. "We have been doing everything possible, including a job fair. When talking about a nursing facility, [Berks Heim] is one of the top 10 in Pennsylvania, and that puts an enormous strain on the staff doing their jobs on a daily basis. This is welcome news."
The Pennsylvania National Guard previously assisted the Berks Heim staff with coronavirus testing.
Also Thursday, the commissioners adopted a resolution authorizing the execution of an agreement with Penn State Health, including any of its affiliates and operating units, to provide professional medical personnel to staff and operate a COVID-19 vaccination clinic.
Last week, the commissioners authorized a license agreement between the county and Penn State Health to lease vacant retail space at the North Reading Plaza in Muhlenberg Township, next to the Walmart.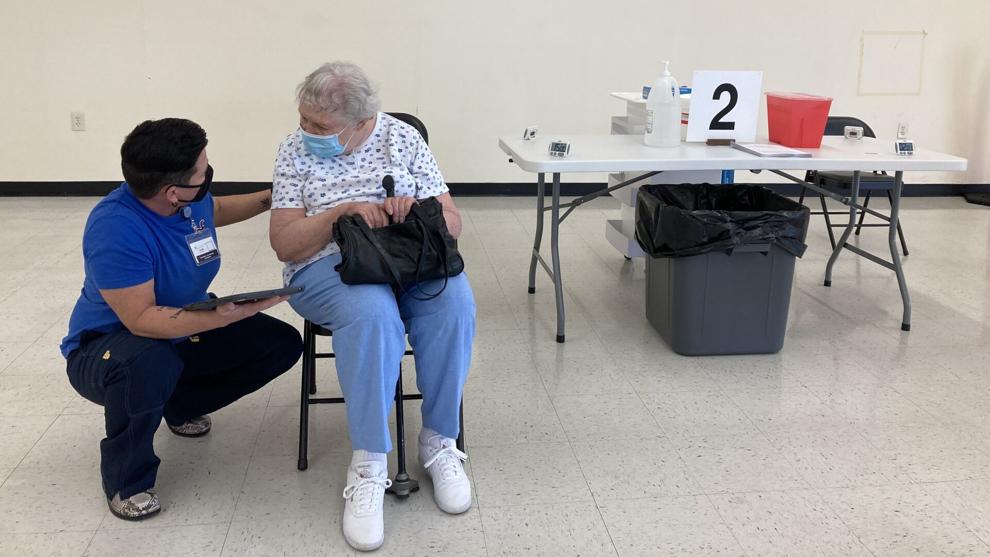 The site had been used as the county's COVID-19 vaccination clinic through a partnership with the Berks Community Health Center until the clinic closed on July 31.
The agreement with Penn State Health will continue through Oct. 31, 2022.