READING, Pa. – There's a Greek tragedy unfolding on the stage of the Wachovia Theatre on the campus of Albright College.
"It's really about a mother versus a creator. A daughter versus a sacrifice," said student director Makenzie Mettler.
It's fitting for a cast and crew who've made many sacrifices following a virtual year of performing — and now they're back.
"This season has been the first season we've been live and in person, so I think the energy in the room is gonna feed us really well," said senior actress Aly Tu.
"It's one of the first times I've been back in front of an audience since quarantine," said freshman actress Maya Burdick.
One of the leads is a freshman who says she's been honing her skills through virtual performances.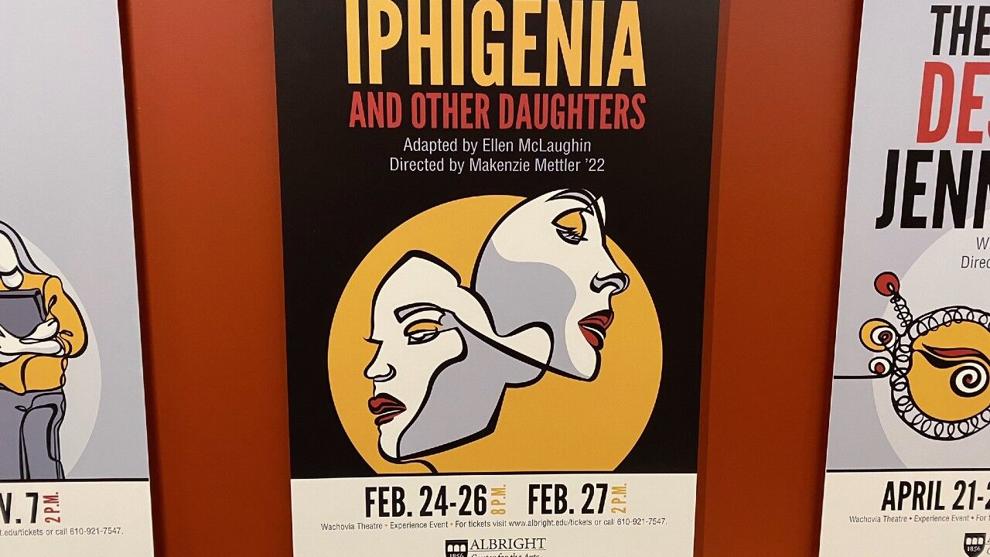 "Everyone is really welcoming," Burdick said. "The environment is really like a family, so it's really, really fun and it's helping me grow a lot."
From the stage inside to the pictures in the lobby, Albright has won numerous Kennedy Center college theater awards. Those involved with the current production appreciate being back, doing in-person performances.
"It means everything," Mettler said. "I think it was something we definitely took for granted before the pandemic."
An adapted Greek myth, spotlighting the stories of strong female characters in a world of sacrifice — tragedy and triumph, and a production ready to welcome an audience.
"I am so stoked to have an audience in person," Mettler said.
Iphigenia and Other Daughters opens Thursday and runs through Feb. 27.
"It's amazing because there's nothing like experiencing theater live," Tu said.