JEFFERSON TWP. - Ginny Usher's life has had an eclectic quality. A career hairstylist, she also is an avid furniture painter and sign maker. Born and raised in Kansas, she moved to Pennsylvania 10 years ago.
That broad-ranging vibe can be found in The Purple Pelican, a store Usher recently opened in the shopping center next to Boyer's Food Market at 7168 Bernville Road, near Bernville.
Inside (and outside) its doors, the store is packed with "upcycled" antique furniture, home décor, vintage pieces and many other unusual finds and gifts.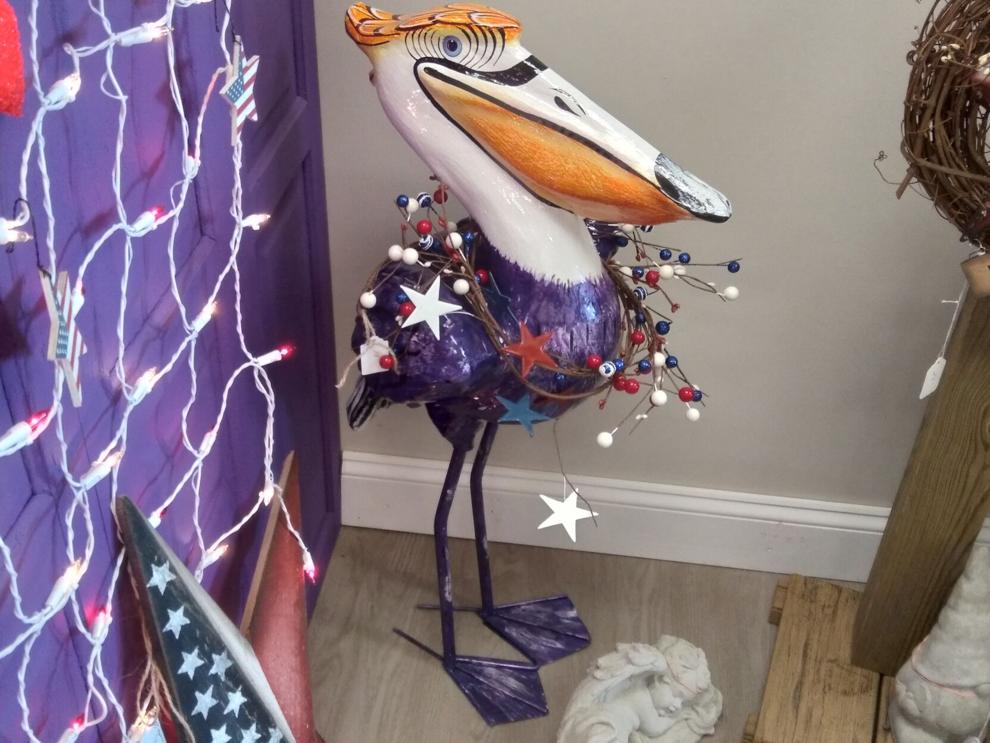 "This is my retirement," Usher said. "It's like I might as well have something to do. I can't sit at home – that's just not me. I was a hairdresser forever and ever, and I like people."
The store is open 10 a.m.-6 p.m. Tuesdays-Fridays and 10 a.m.-2 p.m. Saturdays. It's closed Sundays and Mondays.
In addition to Usher's work and finds, The Purple Pelican also offers consignments from other artists, especially other furniture painters.
It also carries products from Sherry's HodgePodge, a Fleetwood business that makes dips, mixes, jellies and jams and pickled items, and items, including pretzels, from Sweet G's Bakery in Pine Grove.
Most of the other items, such as bowl cozies, are handmade.
"So everything in here's pretty local," she said. Or, in the case of upcycled furniture, "we're trying to keep things out of the landfill."
The story of how Usher ended up opening The Purple Pelican has a similarly circuitous route.
She said she followed her husband, Steve, to the area a decade ago. Started out doing craft shows as a furniture painter and signs, and first opened a store in Hamburg for a short time.
But Bernville was closer to home – she lives "a couple of miles up the road." Usher said she had looked at the current location, which once had been a daycare but had sat empty for a couple of years. But a proposed gym was going to go into the space.
Turns out, the gym owner couldn't get financing, so Usher said she talked with the landlord, "and he said we can work out a deal."
Right before Christmas, she did a pop-up shop in the space and had success.
"And the rest is history," she said. "It has morphed into what it is."
It opened as a store on Jan. 1.
Much of the store's inventory is "upcycled" furniture – "stuff from the side of the road, and just picking it up and making it reusable," she said. She has a workstation in the back of the store.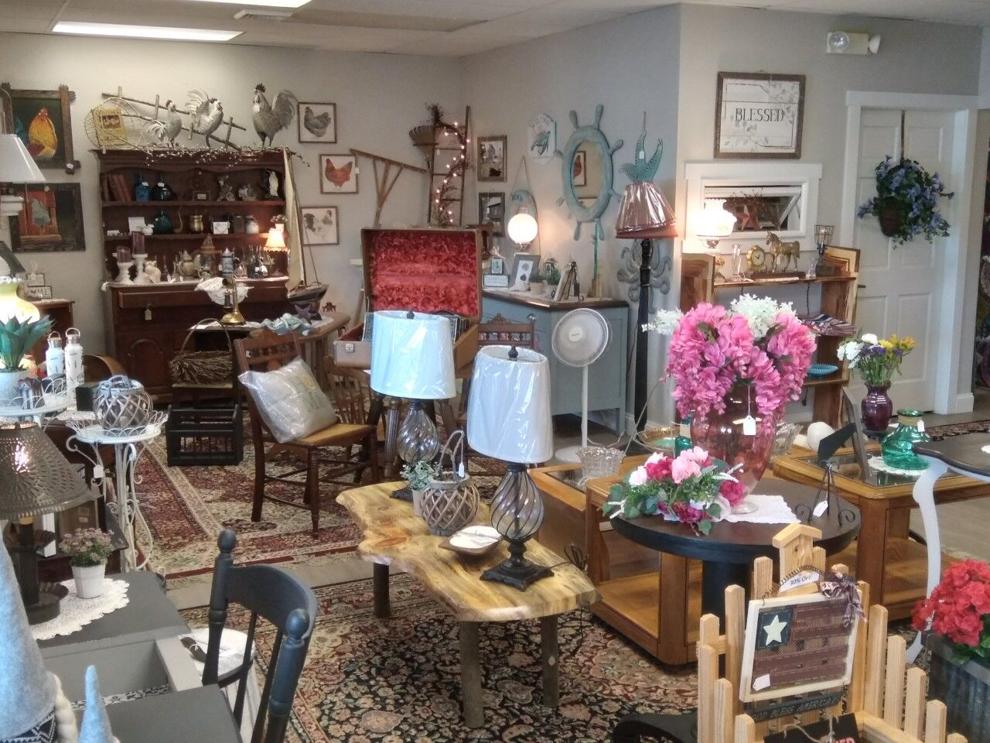 She said a lot of furniture also comes in from "folks downsizing, that just want to do something different."
She said it helps that her husband is a carpenter.
Hers isn't the only furniture featured in the store.
"I have different furniture painters," she said, including a woman from Douglassville and another from near Pottstown.
"It's basically helping other small businesses out, too," she said. "I have a man who paints chickens.
"But it's ever-changing. Like, there's a beachy theme for now, until you sell one or two items from the wall, then you're scrambling to fill up that hole.
"You never know what's going to come through that door. Last week I had a 10-foot wooded giraffe. It sold in two days."
The Purple Pelican sells a complete line of Dixie Belle paint, "and I help other people who want to get into it paint and I will show them how to use the product," she said. "I've had classes here."
"So it's just helping people. Maybe you want to freshen up your house but you're on a budget, without having to spend a fortune. Where can you buy a table for 80 bucks?"