READING, Pa. - It's a tough time for many businesses. Months of losing revenue forced some to either cut back on services or close, but that's not the case for some businesses that are making the jump to open up new stores in southwest Reading.
"It was a tough decision because I am thinking how long can we sit idle. We have to work one day," said Ravinder Ravi, owner/manager of Paradise Island Smoothies.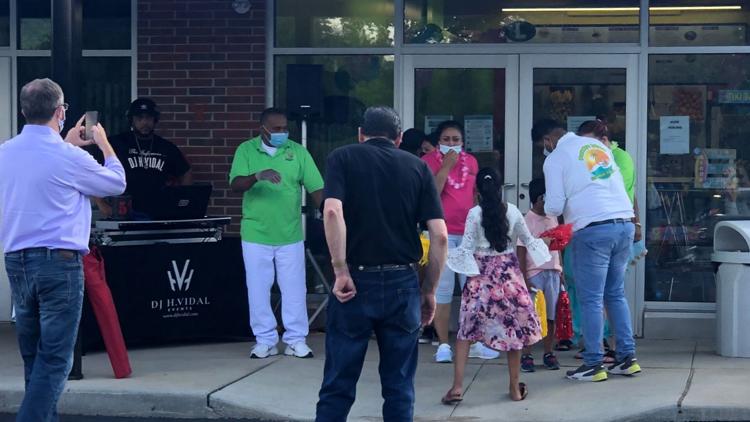 With precautions in place, Ravi was getting ready for the grand opening of his newest shop off Lancaster Avenue in southwest Reading on Wednesday. He said the cafe serves sandwiches, wraps and smoothies that help to boost the immune system.
"We have fresh fruit smoothie, vitamin blends," Ravi said. "In COVID-19, if your immune system is better, you can fight it better."
Closer to downtown, Beyond Hello opened its eighth medical marijuana dispensary on Wednesday. It's located in the 300 block of Cherry Street.
"There's definitely some unique factors that we had to work through," said Blythe Huestis, vice president of retail operations for Beyond Hello. "We've really been looking forward to opening up this location for several months now."
Huestis said the dispensary had planned to open earlier in the year, but it held off to account for coronavirus precautions.
"We made sure that we put a lot of different precautions in place," Huestis explained. "We have hand sanitizers located throughout the location for our customers and employees to use. We're taking temperatures of all our employees before the shift starts."
Huestis and Ravi said that especially now, during these difficult times, their goal is to serve the community.
"We look forward to being here for our patients from here on out," Huestis said.