WYOMISSING, Pa. - While the coronavirus pandemic put the brakes on most construction projects in Pennsylvania, work to build a medical school in Berks County kept chugging along.
The Drexel University College of Medicine at Tower Health was granted a waiver that exempted it from the state shutdown as an essential healthcare project, allowing it to remain on track for opening for the 2021-22 academic year.
Construction workers took a big step toward that goal Monday, when they topped off the six-story building at The Knitting Mills in Wyomissing by putting in place the last of 3,109 pieces of structural steel.
The medical school is one facet of a 20-year academic affiliation agreement between Tower Health and Drexel University.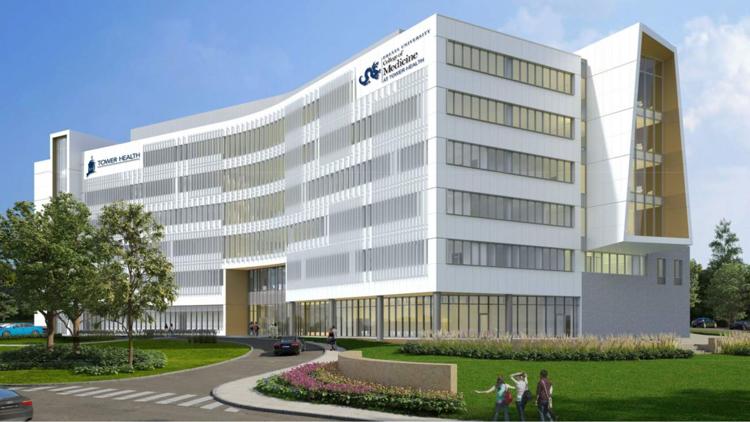 "The goal of our collaboration is not only to expand options for medical education in the area, but to improve access to care by creating a pipeline of highly skilled and trained physicians to support patients in our region," said Clint Matthews, Tower Health's president and CEO. "Today's ceremony puts us one step closer to achieving that goal."
The school will feature traditional classrooms, learning communities, and lecture halls. It will include specially designed patient rooms, an anatomy laboratory, and simulation labs to help students advance their medical skills.