LOWER ALSACE TWP., Pa. — Authorities in Berks County have filed criminal charges against two men in what they said was a "very violent" homicide over an apparent drug debt.
District Attorney John Adams and Central Berks Regional police Chief Ray Serafin announced Thursday that they have charged William Wilson Smoot Jr., 47, and Joseph George Lachina, 28, both of Exeter Township, with first-, second-, and third-degree murder, robbery, and aggravated assault.
The victim, Anthony DelCollo, 28, also of Exeter Township, was found dead in a park off List Road on Mount Penn in Lower Alsace Township on the afternoon of Oct. 25.
"When they were in that area, Smoot called DelCollo, and DelCollo was told to meet them in the area of 6 List Rd. so that DelCollo could buy drugs," Adams said. "At some point during this interaction, DelCollo entered the rear passenger side of the RAV4, where he was restrained by Lachina, who had been hiding in the rear cargo area of that vehicle."
Adams said that's when the encounter turned violent.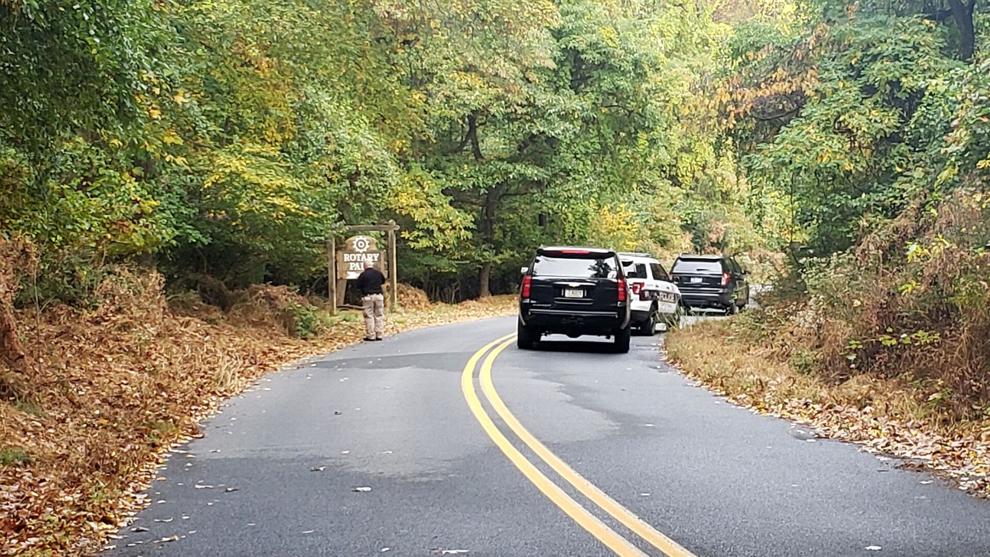 "Smoot then walked to the rear of the RAV4, opened the hatch, pulled out a sword that appeared to possibly have no handle and, while DelCollo was restrained by Lachina, Smoot stabbed DelCollo through the back with the sword two times," Adams said.
Investigators say Smoot then left in his vehicle and told Lachina to run over DelCollo's head to make sure he was dead. Lachina then dumped DelCollo's truck at a property connected to his family, detectives said.
An autopsy showed that DelCollo died of injuries that a forensic pathologist described as "stabs and chops."
About 90 minutes after the victim's body was found, the police located his pickup truck in the 100 block of Hancock Boulevard in Reading.
"Through surveillance cameras," Adams said, "we were able to determine that that Ford F150 was traveling westbound away from the crime scene approximately 14 minutes after the body was discovered."
Adams said the detectives' search of the truck revealed blood on the driver's seat and floor, near and on the gas and brake pedals.
Berks County District Attorney John Adams announced murder charges against William Wilson Smoot Jr. and Joseph George Lachina in the killing o…
Adams said Smoot later built a fire in the backyard of his home to destroy other evidence, including his clothing and shoes and the RAV4's floormats.
"Also destroyed in that fire was Anthony DelCollo's cellular telephone and wallet," Adams said.
So far, investigators said the only motive for the homicide appears to be drugs, according to what they were told by a woman who witnessed the killing.
"She told us Mr. DelCollo owed approximately $300 for drugs to Mr. Smoot," Adams said. "Needless to say, a senseless act of violence."
Smoot and Lachina were arrested on Nov. 6 and jailed on outstanding probation violations. They are now being held without bail on the murder charges.