MT. PENN, Pa. - After being apart for nearly two weeks, some teachers and their students in Berks County reconnected Thursday, albeit at a safe, social distance.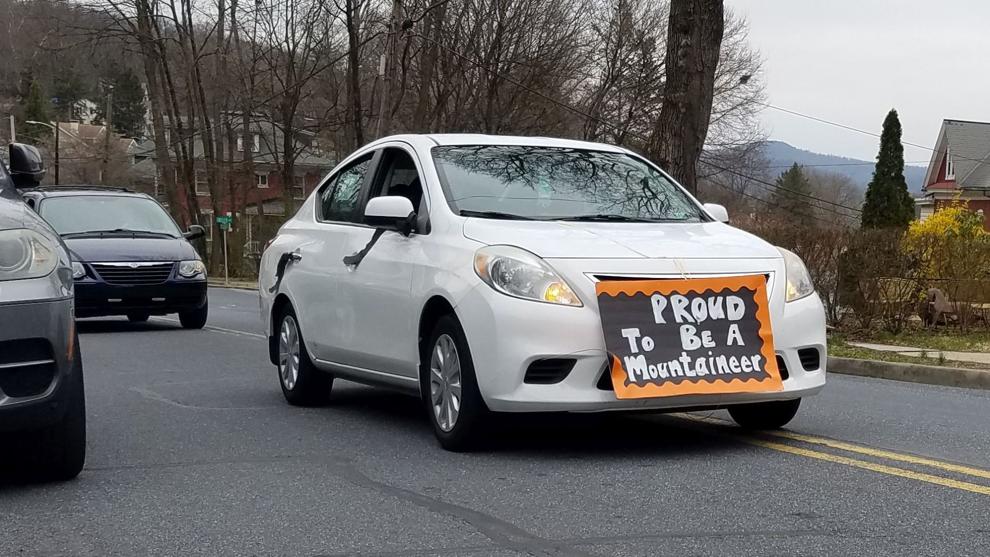 Mt. Penn primary and elementary school teachers got behind the wheel of their personal vehicles, many of them adorned with signs that stated "We miss you" and "Proud to be a Mountaineer."
Led by a fire truck, the teachers paraded along the streets of Mt. Penn and Lower Alsace Township, from Antietam Middle-Senior High School in Stony Creek to South 27th and Fairview streets.
"We miss our kids," said Tiffany Kaszmetskie, a fourth-grade teacher at the elementary school. "We want to see them smiling. We want them to know that we are here for them, even though we can't be with them."
Kaszmetskie said she saw the idea on Facebook, so she posted in her teachers group to see if it was something they'd be interested in.
"Immediately," Kaszmetskie said, "everybody said let's do it!"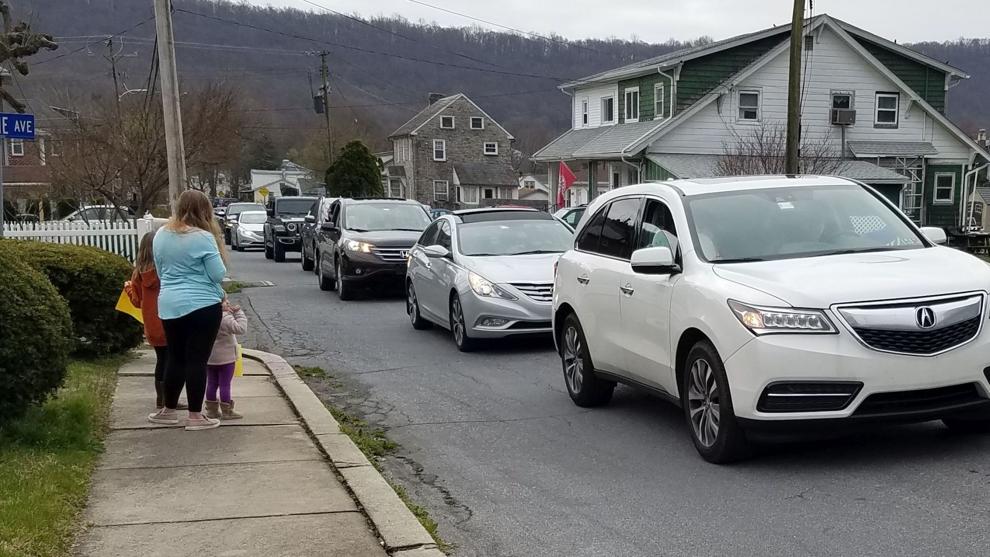 Many of their students lined the way, excited to catch a brief glimpse of their teachers. They waved, held handmade signs, and used their "outdoor voices" to say "hi!"
The Mt. Penn schools weren't the only ones in Berks County to hold a parade. Early Thursday morning, Conrad Weiser teachers did something similar as a morale booster.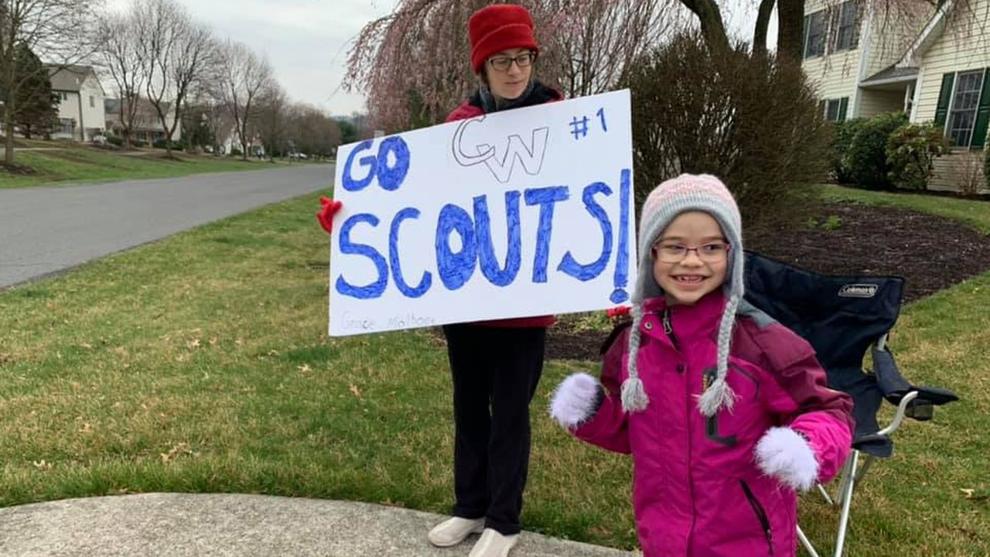 "Our students and teachers were so happy to see each other, while maintaining our social distances," Jeffrey Showalter, a Conrad Weiser West Elementary School teacher, said in an email to 69 News. "The smiles and tears of happiness were many, and it was just the medicine that I think many of us needed."
Antietam educators echoed the sentiment.
"Just seeing the kids, they all took the time to decorate posters for us and waving to us, was great," said Kaszmetskie. "We don't know if we're going to be back this year or not, so not having that chance to say goodbye to them is very hard on all of us."
The students and teachers have been out of their classrooms since March 16, when Pennsylvania Gov. Tom Wolf ordered schools statewide to close as a result of the coronavirus pandemic. They were originally set to reopen next week, but the governor has since extended the closure to last at least through April 6 as the state deals continues to see a rising number of COVID-19 cases.
Some local school districts are holding teacher car parades to lift students spirits... Antietam school district is one of them @69News #Berks #CoronavirusLockdown pic.twitter.com/RAFVBPG2mf

— Caitlin Rearden (@CaitlinRearden) March 26, 2020