HARRISBURG, Pa. - It may one day cost you to drive a stretch of Interstate 78 in Berks County.
PennDOT announced Thursday that it is exploring the feasibility of tolling on nine bridges in Pennsylvania, including I-78's Lenhartsville bridge over Route 143 and Maiden Creek in Greenwich Township.
The bridge, built in 1955 and last rehabilitated in 1985, is set to be replaced, with the work scheduled to begin sometime between 2023 and 2025 and take two to three years to complete, but PennDOT said it needs to come up with as much as $50 million to pay for it.
That's where the agency's "Pathways Major Bridge Public-Private Partnership Initiative" comes in.
"Our reliance on funding models from the last century leaves us especially vulnerable to fund losses stemming from volatile economic conditions and the increasing transition to alternative fuel or electric vehicles," said Yassmin Gramian, PennDOT's secretary. "This initiative will help us make much-needed improvements without compromising the routine projects our communities and industry partners rely on."
The Lenhartsville bridge carries more than 51,000 vehicles each day, with approximately 30% of them being trucks, according to PennDOT.
"I think it's taking a step backwards," said Brian Wanner, the general manager of Peters Brothers Trucking. "We pay a fair share in road tax and fuel tax."
Wanner said the tolls would put an unfair burden on truckers.
"Trucks pay 40% of all the tax," he said, "and they account for 9% of the mileage."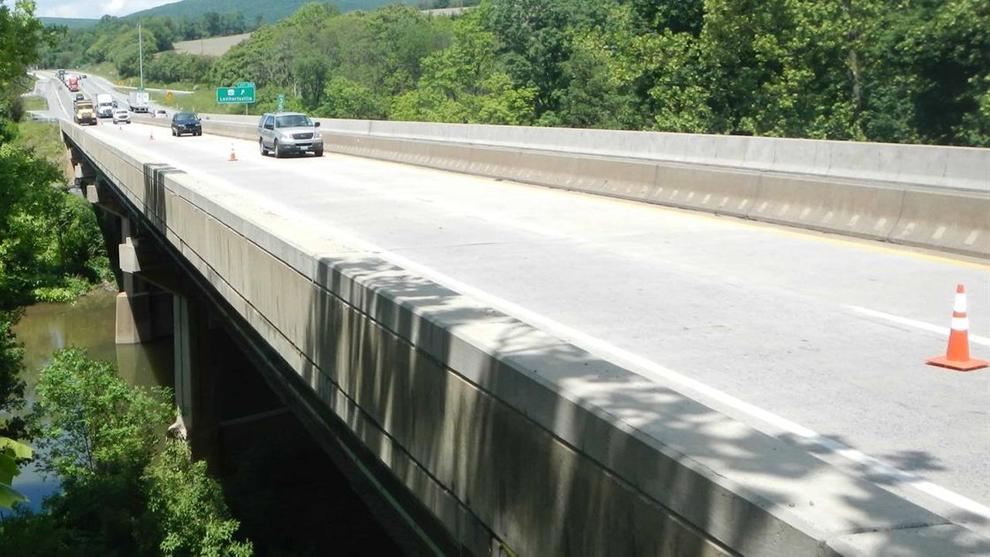 The $1 or $2 tolls would be collected electronically by using either E-ZPass or license plate billing. The money, officials said, would go back to the bridge to pay for its construction, maintenance, and operation.
As part of PennDOT's environmental reevaluation of the Lenhartsville project, the agency said it will analyze how tolling may impact the local community and how alternate routes drivers could take to avoid the toll may impact local traffic and roads.
"It could be very dangerous," said Erica Palma, a Lenhartsville resident. "There are a lot of kids who walk around here and we just have a stop sign. There's not even a traffic light at the intersection."
PennDOT officials said they are developing traffic models that quantify the likelihood for traffic diversion.
"We take our responsibility to be good stewards of taxpayer resources very seriously," Gramian said, "but we can't make up an $8.1 billion gap with efficiencies."
The study is set to be complete in the spring. Then, PennDOT said it will hold a virtual meeting to present its findings for public review and comment.
In the meantime, comments are being accepted on a special website for the Lenhartsville bridge project.
The other Pennsylvania bridges being considered for tolling are on I-79 in Allegheny County, I-80 Canoe Creek bridges in Clarion County, I-80 Nescopeck Creek bridges in Luzerne County, I-80 North Fork bridges in Jefferson County, I-80 over the Lehigh River in Carbon and Luzerne counties, I-81 in Susquehanna County, I-81 South bridge in Dauphin County, and I-95 Girard Point bridge in Philadelphia County.
The bridge is >65 years old and nearing the end of its serviceable lifespan. This project would improve safety along the corridor and enhance this vital east/west trucking route. Learn more at https://t.co/QhLvxTG1O3. 2/2

— 511PA Allentown (@511PAAllentown) February 18, 2021