BERN TWP., Pa. - It was a Memorial Day unlike any other at Blue Marsh Lake, as park rangers pointed to a 30% drop in visitors to the day use area in Bern Township, and social distancing could be seen on on the shoreline, in the water, and even among some of the geese.
"We don't have to see masks," said Jordonna Martin from Myerstown, Lebanon County. "Nobody is wearing masks, so, um, ya know, just the kids getting out. It's nice to see that and be around other people."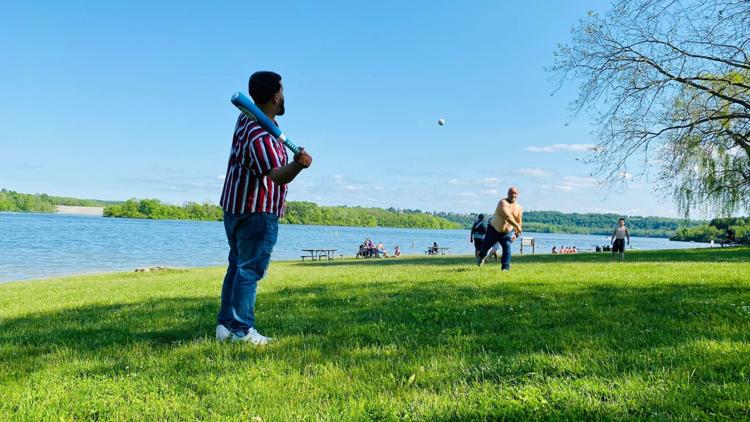 When it comes to outdoor recreation activities like those taking place at the lake, some said the state-imposed COVID-19-related restrictions are confusing and contradictory.
"They have no swimming here, but yet over at Church Road, they're in the water swimming," said James Turner from Lebanon. "What's the difference if you're out on a boat tubing and you're in the water or you're in the water here at the beach?"
Regardless of what is open or closed at Blue Marsh, friend and family groups taking in the day said it is a welcome retreat from a world that remains in a pandemic.
"We have five kids," Martin said. "You tell me. So everybody cooped up and school work, and we're teachers, so it's hard."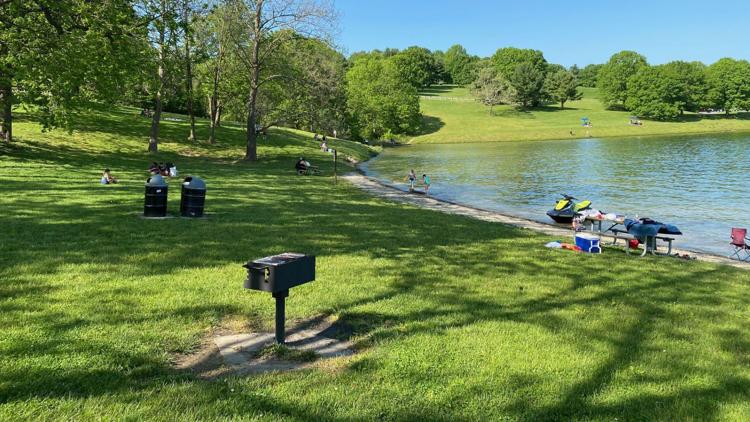 Additionally, the popular beach area remains closed. Rangers said it's a two fold issue related to the pandemic and also water testing.
"We are not sure," said Scott Sunderland, Blue Marsh Lake's park manager. "We haven't tested it because the swimming beach area isn't open. We haven't tested that, so once we get a plan in place to open that up, we will do testing on it."
Blue Marsh's park rangers continue to keep an eye on county developments as the red phase remains in place.
"As Berks County moves into the yellow phase [on June 5], we will be developing a plan to open up more areas, but as of now, the beach is closed," Sunderland said.