BOYERTOWN, Pa. — A healthcare professional may warn you just before you get a shot that you'll feel a slight pinch, but pharmacies in Berks County and beyond are feeling a different kind of pinch from vaccines.
"Whether it be flu, COVID, shingles, they're all necessary and important, It's just trying to accommodate them with a stressed workflow and a... lack of employees," said Ed Hudon, a pharmacist and the owner of The Medicine Shoppe of Boyertown.
Staffing shortages and high demand for the COVID-19 booster vaccine are sending some pharmacies into a critical state just before the holidays. The Medicine Shoppe in Boyertown said its vaccine appointments are booked out until the third week of December.
"I think it's going to be our future for a while," said Hudon. "It's more of a 'I need it now. I want it now. I want to stop and get bread and milk, and now I want my vaccination.' That's fine, and I'm happy and I'm excited that people want to get vaccinated, but we don't want to throw caution to the wind. We want to make sure we do it safely, efficiently and with great ethical merit."
But the pharmacy is taking action. It said it's expanding to a spot on Reading Avenue, around the corner from the pharmacy, where it hopes to get more shots in arms.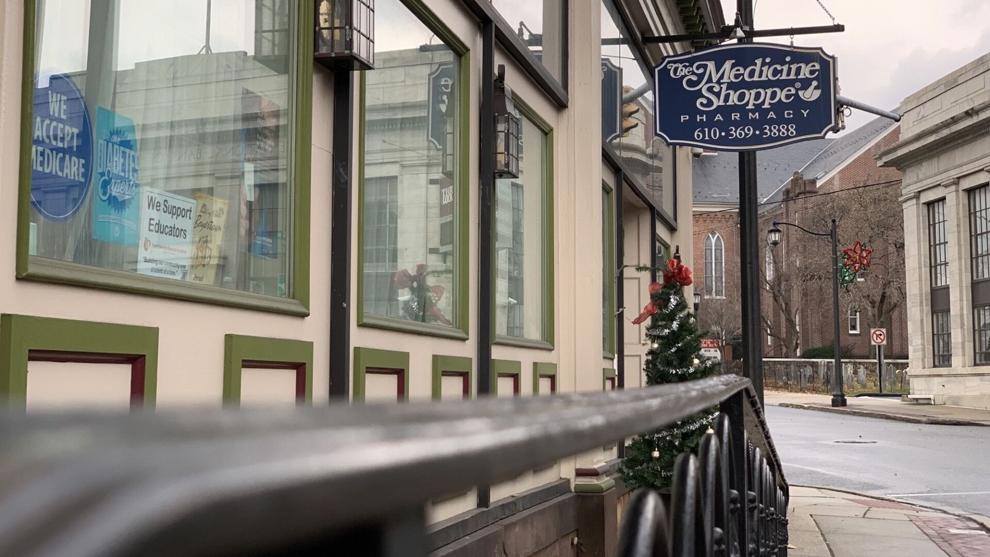 "We are actually going to be taking over the space next door to do like a daily pop-up clinic that will allow us more vaccinations per day," said Hudon.
With around 55,000 COVID-19 vaccines administered, not including the boosters, the shop's staff is busy, and for those looking for a booster appointment, it asks for patience.
"We want to make sure it's done accurately and safely," said Hudon.