EXETER TWP., Pa. - Exeter Township police said they are looking into a complaint they received from a mom about something that happened on a school bus.
"There was an incident on the bus involving another motorist, and we had information that the motorist did board the bus at one point to confront the children on the bus," said Sgt. Sean Fullerton, Exeter Township Police Department.
A mother, whose child rides one of the Exeter Township School District buses, said one of the kids on the bus threw a rock out the window, damaging someone's car. She said her child told her the bus driver pulled over and allowed the driver of the damaged car to board the bus and yell at the children.
"It is a crime to board a bus if you're not authorized to do so, according to the Commonwealth of Pennsylvania," Fullerton said. "However, if the bus driver permits someone onto the bus, that does change things."
Since the driver was invited onto the bus, it takes the criminal element out of the case, police said.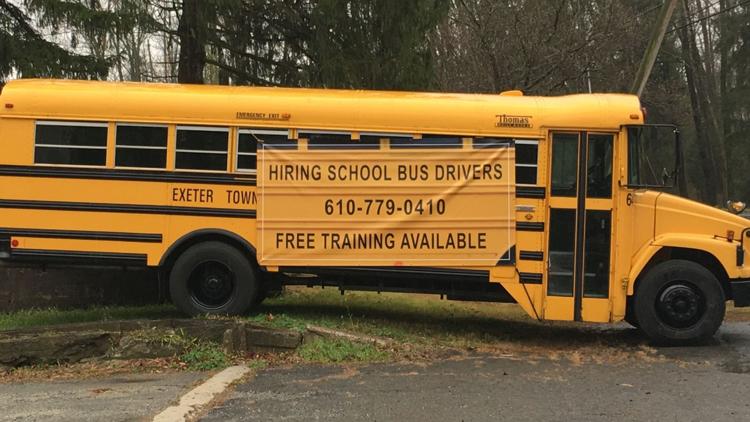 Some parents said they aren't happy about what happened and feel their children were put in a dangerous situation.
Exeter Township School District's superintendent, Robert Phillips, said the district is aware of the situation and is investigating. He said once that investigation is complete, a statement will be made about the outcome. He also said the driver is on administrative leave pending the outcome of the investigation.