BIRDSBORO, Pa. - A quiet night in Birdsboro was interrupted by the sound of gunfire, triggering the start of a seven-hours-long standoff between police and an armed man inside his apartment.
It all began around 4 a.m. Thursday, when police received reports of several shots being fired in the 400 block of West Second Street.
"Yeah, you don't typically hear gunshots here," said neighbor Steve Gaunt.
"I was sleeping," said Maddie Stevens, who lives nearby. "My sister, she woke me up and said there was an active shooter right down the block."
The first officers on the scene said they determined the shots were being fired by a man from the third-floor window of his apartment.
"Apparently, he knocked the screen out and fired some shots into the air, causing a bunch of neighbors to wake up and contact the police department," said Chief Todd Trupp, Birdsboro Police Department.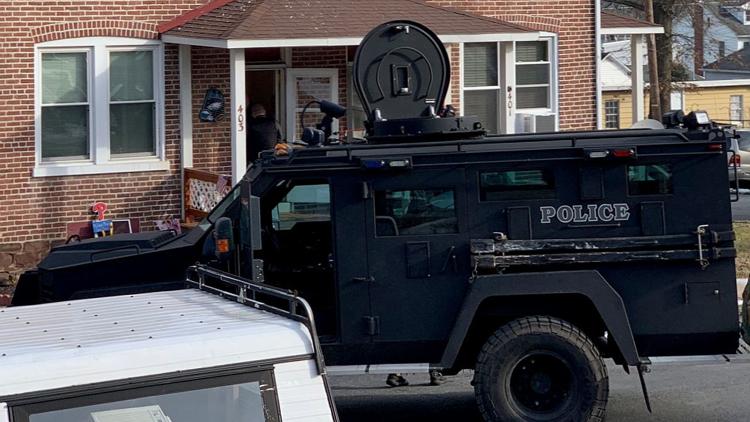 Police said the man, identified as Kyle Avery Johnston, refused to comply with their requests to come out of the home, so they evacuated nearby residents and called in the Berks County Emergency Response Team (BCERT) to help resolve the situation.
"After several attempts, it was quite apparent that the subject was not going to come down on his own, so the BCERT team deployed gas into the residence," Trupp said.
The team eventually entered the apartment and found Johnston on the third floor, where he was apprehended without incident.
Police said they also seized two handguns, two long rifles, and dozens of rounds of ammunition.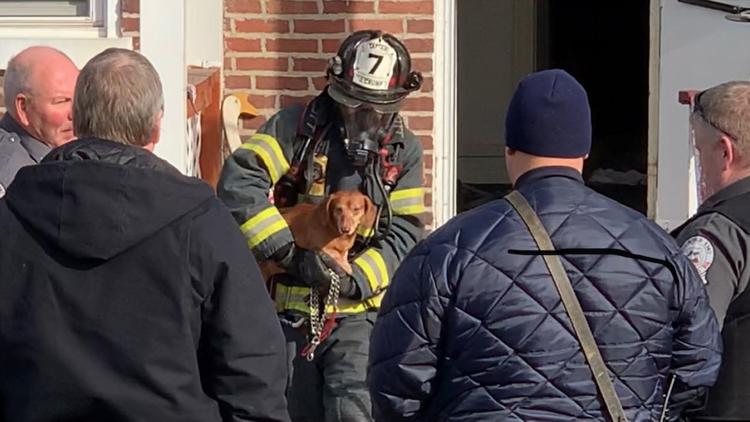 Investigators said they haven't determined a motive for Johnston's actions, adding that he wasn't suicidal and never threatened to harm any of the police officers.
Johnston, 32, was charged with causing a catastrophe, recklessly endangering another person, and disorderly conduct. Bail has not yet been set.
VIDEO: SWAT team moves in moments before they took the man into custody just before 10am. @69News pic.twitter.com/fmtO5ndmFC

— Jim Vasil (@JimVasilWFMZ) January 23, 2020